42 Solutions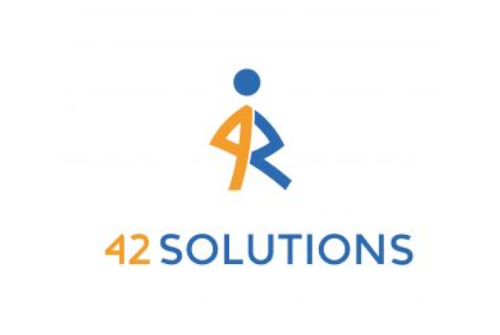 Address details:
De Lismortel 31
5612 AR Eindhoven NL
Segments:
Airport Development & Infrastructure
Services
Location on the map:
Service excellence with excellent products
42 Solutions has a solid service record in providing IT solutions for Air Traffic Safety and Security. Since our inception in 2000 we have proven to be a trustworthy and long term partner for leading organisations like EUROCONTROL and NATO.
Our solutions and innovations support airspace operators to reduce workload and risk:
Merlin is our ATC display that is deployed as a fall back solution at LVNL. It also has capabilities for wide area situational awareness, thanks to its high performance design.
Sparrow is our integrated UAV threat mitigation system. It uses information from different drone sensors and alternative data sources to assess the threat they pose and disseminate the information to traffic control and security forces.
Transcriber records digital data, typically ASTERIX based, and replays it to an air situation display.
We have worked on many cross-domain/cross-border (civil-military) challenges in the area of incident management and airspace security. The "Crew of Forty-Two" has successfully implemented the Cooperative Airspace Initiative on behalf of the NATO-Russia Council and the Regional Airspace Security Program requirements for NCIA, in the framework of EUROCONTROL's Civil-Military ATM Coordination Tool (CIMACT) that has been deployed at many Air Forces throughout Europe. We supply, integrate and service EUROCONTROL products like the ARTAS tracker and the SDDS radar network node and are doing so at multiple German Airforce sites.
In these development and integration projects, 42 Solutions has gained a wealth of knowledge and experience about the ATM domain. Our product/module suite covers a wide range of capabilities that, combined with our knowledge and skills, accelerate and facilitate new developments, innovation and integration.
Engaging, reliable and independent
We believe that our business should be based on trust as the foundation of lasting relationships. This is reflected in our core values: engaging, reliable and independent. With these values at the heart of our operations, we offer a variety of answers to the challenges you face ranging from software products and services  to innovation. Our skill set allows us to build tailored software solutions that meet your safety requirements and quality standards and provide integration, customisation and maintenance support. 42 Solutions is an associate member of CANSO.
Our joined future
We strive to find optimum solutions for customers in the ATM and airport markets. We are open to partnerships that help us provide these solutions.
We are driven to find the ultimate solution to the challenges you face.