Benchmark Electronics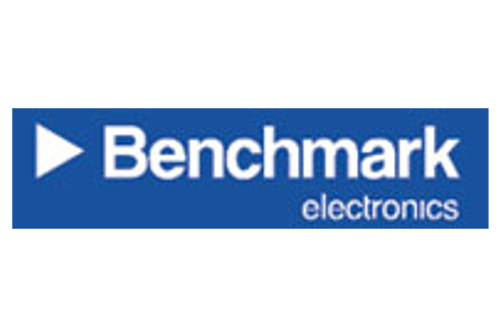 Address details:
Lelyweg 10
7602 EA Almelo NL
Segments:
Aircraft Manufacturing
Services
Location on the map:
Benchmark Electronics provides a comprehensive range of engineering, product design, manufacturing and fulfillment services to customers on a global basis through facilities strategically located in North America, Asia and Europe. The company's service offerings support customers' needs from product development and design, through manufacturing to worldwide distribution and aftermarket support. Benchmark has over one million square feet in 11 locations worldwide for three market segments.
Industrial
Benchmark Electronics has proven itself in this growing market by creating award-winning, rugged designs. We comply with industrial network, safety and EMC standards, offering cutting-edge signal processing and acquisition technologies. In addition to developing and manufacturing products for the industrial market, our services include design and build of custom automated assembly & test equipment for manufacturing.
Military-Aerospace
Providing leading-edge engineering and production services to the Mil-Aero industry, Benchmark has pioneered advances in vision, guidance, identification, communications and wearable systems. We apply our expertise in developing, integrating and manufacturing high-performance systems for high-profile customers such as General Dynamics, Lockheed Martin, US Army, KID-Systeme, CSC and others.
Medical
Benchmark meets the rigorous demands of this industry by providing Class I, II and III medical device design and manufacturing services. With our medical sites registered to US FDA 21 CFR Part 820, and certified ISO 13485, we offer Class 10k clean rooms and a unique hybrid of expertise in the bioscience industries.