Straaltechniek International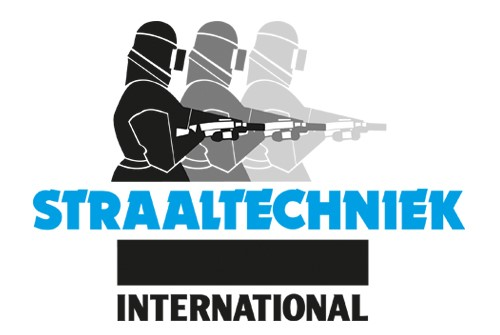 Address details:
Innovatiepark 24
4906 AA Oosterhout NL
Location on the map:
Straaltechniek International B.V. is one of the European leading manufacturers in Shot Blasting and Peening equipment, with a long history in design, development and deliveries of these machines.
Straaltechniek International started in 1989 its Shotpeen-division which became a very successful department in the group. As a result of the high quality of its shot peening machines and wheel peening machines the aerospace industry has been a regular customer since.
Managing Director A.W.M. Gielen:
"Straaltechniek is one of the few companies that both designs and manufactures shotpeening machines. In the last two decades we gathered so much experience that the performance of our machines exceeds many others. Our design is often copied. Straaltechniek is very flexible in the individualised configuration of machines and will always do its utmost to adapt a machine to customer's requirements. We have delivered shotpeening machines worldwide, from the USA to the Far East. A sales and service network is available all over the world. I am proud to say that our customers scale us in the top ranking in the world market of shotpeening machines."
Shotpeening
The shotpeening process is based on the effect of introducing compressive residual stresses in the surface of a metal part by controlled impinging with spherical particles. By this the resistance against fatigue will be increased and therefore also the lifetime of a part which is exposed to fluctuated loads.
In the space and aircraft-industries the advantages of shotpeening are already known: the increase of the fatigue-lifetime of critical parts without weight increase . The designers use shotpeening in applications where the effects of fatigue were caused by grinding, electrical discharge- and electrochemical-machining (EDM and ECM), electroplating, anodising, thermal spraying and welding. It also can help increase resistance to fretting, galling, caviation erosion, stress-corrosion cracking, intergranulair corrosion and hydrogen-embrittlement.
To control the shotpeening process, one needs the very precision of the following parameters.
shotsize 
shot material and shot shape 
shot velocity and shot flowrate 
aiming of the nozzles (distance and angle)
These parameters determine the intensity (indication for compressive residual stress) and the coverage (indication for effectively impinging the complete surface). Straaltechniek International shows its capability to precisely control, monitor and record those critical shot peening parameters.
Sales Manager M. Klijsen:
"It also is an advantage that our machines are the result of the interaction with our customers. Most of the customers know exactly what they can expect from such machines, especially companies in the aerospace sector. Shotpeening machines must always comply with the specifications issued by the original manufacturers (OEM's) of the components. Any abuse will surely jeopardize the certification and that must absolutely be avoided. Today, our company is an experienced supplier of shotpeening machines and wheelpeening machines to the aerospace industry, especially in landing gear components."
Shotpeening at Straaltechniek International B.V. 
Latest development
Straaltechniek International is designing and manufacturing advanced shot peening machines for many well-known companies worldwide like Air France KLM,  GE, Rolls Royce, Chromalloy, Lockheed Martin and Hyundai Motors. Recently we have broadened our capability & scope and started performing shot peening in house. For this latest addition to our core business we have build a fully-automated, 10 NC-axis shot peening machine that is available at your discretion at our location in Oosterhout, The Netherlands. Based on our know-how and experience for more than two decades, we have developed and build this state-of-the-art installation to entirely suffice your shot peening requirements. Together we will define the best practice to obtain maximum benefit from the shot peening process for your part i.e. increase of the fatigue-life, increase resistance to fretting, galling, cavitation erosion, stress-corrosion cracking, intergranular corrosion and hydrogen-embrittlement. It does not matter if you want us to process one part or if you require high (-er) quantities. Parts like gears, bolts, disks, spools, shafts, (toothed-) wheels, pumps, valves, springs, torsion bars, blades and vanes can be processed up to 1,5 meter x 1,5 meter.
Please feel free to contact us for additional information, a quote, a visit to our facilities or an appointment with our specialists at your own premises.
Shot blasting
Besides the aeronautic industry, Straaltechniek International B.V. offers surface treatment solutions from portable blast units to industrial custom made installations for surface preparation and they are active in the Marine and Shipbuilding Industry, Foundry Industry, Hot Water Boilers manufacturing Industry and last but not least the Railway Industry.