Tarkett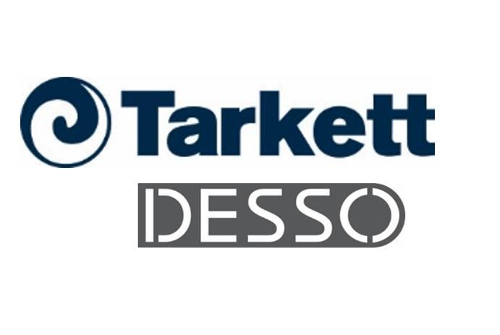 Address details:
Taxandriaweg 15
5142 PA Waalwijk NL
Segments:
Aircraft Maintenance
Aircraft Manufacturing
Location on the map:
For over two decades, Desso has been enjoying a global reputation for our aviation carpets, which we supply to airlines worldwide. We can offers our customer a wide range of wool and nylon aviation carpets from stock, but we also create unique pieces of art designed specific for each customer. We have decades of experience in creating custom aviation carpeting and we can look back on a successful history in being a true partner to the leading airframe manufacturers and to numerous airlines worldwide. With a thorough knowledge of the market, we translate your values and inspiration into commercial and practical solutions with truly innovative carpet designs, and at the same time ensuring the highest level of quality.
At Desso we are driven by our innovation programme which is based on the three pillars of Creativity, Functionality and Cradle to Cradle® design. Inspired by our Cradle to Cradle® philosophy we want to go a step further and design carpets that have a positive impact on people and the environment. One example is our innovative lightweight carpet, FuelMASTER® that helps our customers save weight and thus reduce fuel and CO2 emissions.
Desso is approved supplier for many of the world leading airlines. And at the same time approved supplier for Boeing, Airbus, Embraer, Bombardier, a.o., to ensure that our customers receive the highest level of quality and reassurance of tested and certified products.