NACO, Netherlands Airport Consultants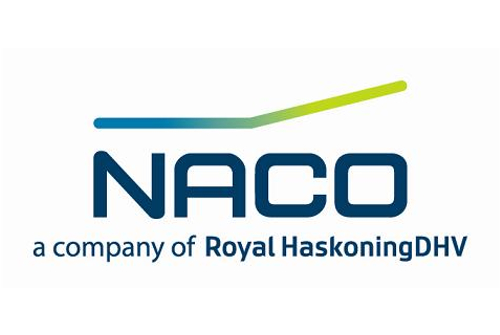 Address details:
Schenkkade 49
2595 AR 's-Gravenhage NL
Segments:
Airport Development & Infrastructure
Location on the map:
NACO, Netherlands Airport Consultants, a company of Royal HaskoningDHV, is a firm of airport consultants, economists, planners, architects and engineers. NACO was founded in 1949 and provides specialist knowledge and services in the development of airports and all associated facilities within, as well as outside the premises of the airport.
With a track record of assisting over 600 airports globally in more than 100 countries, NACO's range of services extends to all aspects of airport development, from Feasibility Studies, Traffic Forecasting and Concessions, to Master Planning, Civil Engineering and Strategic Consultancy. Our Smart Aviation approach makes use of innovative technologies to address clients' key challenges in Smart Assets & Operations, Sustainability and Climate Resilience and Customer Experience.
Please visit www.naco.nl to find out what we are doing to assist the aviation community in shaping a future that ensures safe, resilient, sustainable and profitable operations for years to come.