Neitraco Engineering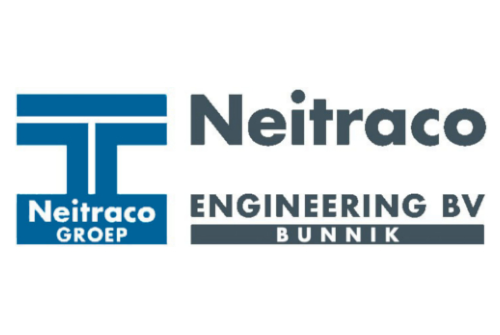 Address details:
Regulierenring 1
3981 LA Bunnik NL
Segments:
Airport Development & Infrastructure
Aircraft Maintenance
Aircraft Manufacturing
Services
Location on the map:
The Neitraco Group is an international engineering and consultancy firm providing tailor made solutions to its clients worldwide. Neitraco Engineering started in 1961 and it had grown to a multi-disciplinary group of firms.
Neitraco Engineering BV
Since its founding in 1961 Neitraco Engineering is a well-known brand in the engineering world. A multi-disciplinary engineering firm that performs projects from A to Z in each of its offices and on the customer location. Neitraco Engineering is distinguished by the wide knowledge of different disciplines within engineering that it has.
This knowledge is guaranteed by long-term relationships that we have with our customers. Neitraco Engineering offers a total package of engineering, from concept to manufacturing, according to the highest standards that our customers expect from us. Besides the technical capabilities, we also offer the right service and aftercare to our customers.
AEROSPACE
Engineering and manufacturing of advanced tooling
Neitraco Engineering has proved itself for years with tooling for leading aircraft manufacturers. Years of experience goes hand in hand with continuing innovation, for example (composite) materials, analysis and 3D measurement with laser tracking equipment.
In the field of assembly jigs and tooling, which parts of airplanes are manufactured, assembled and checked, we are already an authority for many companies in the aviation industry in Europe and America. Related businesses such as automotive and aerospace industries also use our knowledge and experience. The opportunity for our workshop, Famag, to manufacture the components, make us a good partner for the target group.
One development coming is the possibility of manufacturing composite parts. For producing these components a variety of tools are needed: Neitraco Engineering provides them, such as:
Lay-up tooling (Invar / Pernifer tools with perfect warm-up cycles and jump back / forward corrections)
Trim and NC fixtures (plastic and aluminum billets or rigid frames that can be combined with assembly steps)
Bonding fixtures
CMM fixtures
Assembly tooling (assembly of aircraft parts as a novelty with the welding of composite parts)
CATIA V5 is mainly used for 3D design and FEM analysis for aircraft tooling. We follow the developments in this area closely. However, for each project we can determine what software to use.
Neitraco Engineering has a laser tracker for 3D measurement and adjustment of our tools, both internally and on location. Products can be measured with an accuracy of 0.02 + 0.003 mm / m.