AAS International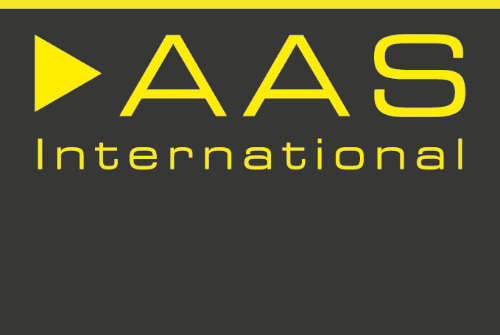 Address details:
Achtseweg Zuid 153C
5651 GW Eindhoven NL
Segments:
Airport Development & Infrastructure
Location on the map:
All About Signs International B.V. is a specialist in the development and supply of Runway & Taxiway Guidance signs for airport operations worldwide.
Our company was founded by former NKI Aviobridge employees. We bring over 30 years of experience in the airport business.
With our production partners VDL Industrial Modules and Conclusion ForeyeT, we produce closed loop runway signs, taxiway guidance signs and variable guidance signs for airports and runway distance markers for military airbases.
Compliancy with aviation regulations like, but not limited to EASA and ICAO is evident. The strength and sustainability of our products is proven on several locations under most extreme circumstances.
We differentiate ourselves
By providing the most Reliable and Robust products.
By being a specialist with a constant focus on innovating all tangible and intangible attributes of our products.
By being committed to provide the best service and responsiveness when being called upon.
We are trusted by an ever-increasing number of airports. Currently our signs are in operation in Dubai, Düsseldorf, Luxemburg, Helsinki, Lisbon, Nürnberg, Salzburg, Berlin, Frankfurt, Bremen, ADP Charles de Gaulle, ADP Orly, ADP Le Bourget and Schiphol Amsterdam to name only a few.