Aircraft Maintenance & Training School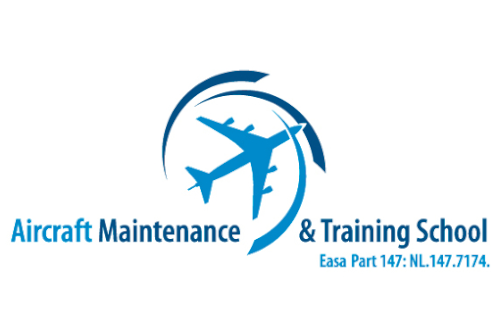 Address details:
Aviolandalaan 35
4631 RV Hoogerheide NL
Location on the map:
Aircraft Maintenance & Training School
Training as a Service is our motto. As a dedicated training organization in the aviation industry we are offering curriculum development, training capabilities and aviation training under EASA Part 66 & 147 for Basic and Type Training. This way, new and existing staff is qualified according the latest industry standards. AM&TS is your partner when it comes to keeping your most valuable asset, your staff, as competent and motivated as they can be.
AM&TS offers aircraft (maintenance) training for both students and professionals. With excellent service, excellent quality by the EASA Part-147 approval for Basic and Type Training, strong customer relationships and a broad product portfolio, we relieve the customer before the application, during the delivery and afterwards.
To offer a solution to the future shortage of technical staff in the Dutch aviation sector, we need education that meets the sectors demands. This is essential for a future proof Dutch aviation sector and it is because of this that the AM&TS, as a EASA Part 147 certified organization, operates today. Secondly. key players in Dutch Aviation have explicitly expressed their wishes to do work along with a training organization that has a Dutch curriculum and that is able to affiliate with the (semi) public domain. 
Under its EASA Part 147 certification for Basic and Type Training, AM&TS tackles sector specific issues. The main focus here is to educate qualified staff, develop the curriculum and expand innovative educational concepts. Because of this, AM&TS has become an important and indispensable link between Aircraft maintenance education and the demands of businesses. To realize this mission, AM&TS collaborates with businesses, education and (local) government. As a result, interconnections are created that help contribute to innovation and (educational) renewals.