Amsterdam Airport Area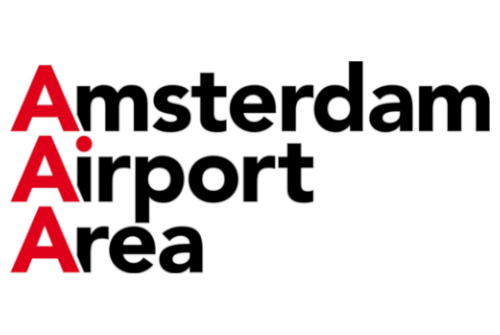 Address details:
Evert van de Beekstraat 356
1118 CZ Schiphol NL
Location on the map:
The Amsterdam Area is home to a world-class aerospace community and the aerospace industry has been honing strong traditions for over a decade. Leading international companies such as Boeing, Embraer, GE Aviation, Mitsubishi Aircraft and CAE have set up operations at Amsterdam Airport Schiphol. They use their base here for their MRO, spare parts logistics, training facilities and office functions (i.e. marketing and sales, holding and leasing companies) in Europe.
Amsterdam, your neutral and central gateway
Amsterdam Airport Schiphol offers an ideal environment for OEMs and their suppliers and sub-suppliers. Schiphol is connected to many OEMs' hometowns – for example Seattle, Montreal, São Paulo, Tokyo and Toulouse – by daily direct, non-stop flights.
Ideal logistics hub
Europe's thirth largest airport by passengers flown and third largest by cargo volume, Amsterdam Airport Schiphol is the second best-connected airport on earth. Amsterdam is your perfect logistics hub, home to numerous specialised third-party logistics providers with a dedicated aerospace vertical: examples are Aviall, DB Schenker, Gefco and Wencor. Strategically located within the EU, Amsterdam's dense, high-quality infrastructure offers fast connections to all important markets, regardless which means of transportation you prefer.
AAA and partners offer the following services: 
Location advice: assistance in search and selection of temporary, flexible, and permanent business locations including site visits;
Market Intelligence: providing specific data on logistics and aerospace;
Investment climate: providing information about the Dutch tax climate, incentives, legal & regulatory framework and labour market. Developing independent benchmark reports on salary levels, office rent, cost of living etc for your European location study and or supply chain study;
Fact-finding visits: tailor-made fact-finding programmes for information about the fiscal climate, the market, the availability of talent, the business climate, the quality of service providersand the availability of business locations;
Legal & tax advice: organising free introduction meetings with internationally-orientated  business service suppliers to elaborate on legal and fiscal structuresthat meet your current and long term needs;
Talent : tapping into the labour market via introductions to recruiters and/or networks and communities of professionals;
Business & partner networks: introductions to strategic partners business networks, associations, knowledge institutions, tax authorities, governmental agencies, and if possible, potential clients.