Belgraver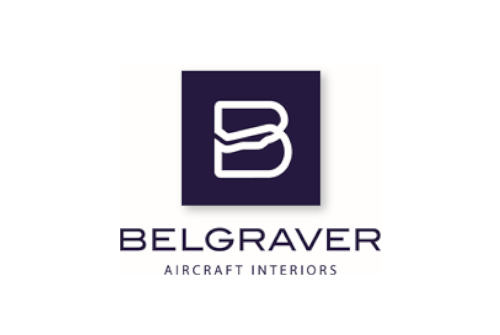 Address details:
Energiestraat 31
1411 AS Naarden NL
Segments:
Aircraft Maintenance
Aircraft Manufacturing
Location on the map:
Since it's founding in 1957 Belgraver has been supplying the World's airlines with cabin interior parts and components, as well as a wide array of related services like cabin refurbishments and modifications of seats. Over the years Belgraver's commitment to quality and service has led to close co-operation with over 50 leading airlines world-wide. For many customers we have developed special product ranges to accommodate their specific requirements for cabin maintenance and refurbishments. Over 40 years of experience and knowledge means that Belgraver is more than just a supplier, we are our customer's partners in interior maintenance and refurbishment.
In our modern facility, close to Amsterdam's Schiphol Airport, we design, manufacture and repair a wide variety of products ranging from plastic seat parts to repair and recovering of sidewall panels. Belgraver has set up a " full service" and "one-stop-shopping" point for our customers. A total of five product orientated production units, co-ordinated and managed with a central engineering and information system, work together to create a truly " hassle free" procurement process for our customers. From start to finish every order is guided and checked every step of the way, from R & D through to production and testing and certification in our lab, by our in house JAA certified quality department. As a certified JAA company Belgraver delivers every product, new or repaired, with full airworthiness certification, ready to be installed and used on the aircraft.
The following production units work together to deliver these promises to our customers on a day to day basis:
Textile products & furnishings 
Within this unit we style and manufacture seatcovers and textile products, fireblock-covers, pillow covers as well as polar survival uniforms and kits. State of the art equipment and well-trained staff guarantee that every single cover is a " perfect fit" to our customer's requirements.
Special products 
Specially items like baby cradles, insulation blankets, seat belts, cargonets, pilot cushions and seatcovers and many other products are manufactured here. All products are made to standard or custom requirements, also in small quantities. All these items are also maintained and repaired within this unit.
Plastic products 
The modern aircraft interior is designed using a wide variety of plastic parts from seat parts to sidewalls. The requirements for safety and design resulted in the use of more advanced plastics, production- and testing methods.
Acknowledging this development, Belgraver has chosen to integrate design, tooling and production as well as quality management and certification. In this way the whole cycle from designing a plastic product to full certified delivery needs to take no longer than 3 weeks. Our own tooling shop and our large stock of thermoformable plastic assure that our promises on short delivery are kept.
Installation & special services 
This production unit enables Belgraver to maintain and/or refurbish aircraft seats, components and (dry) clean all textile products in use on aircraft. Complete refurbishments and upgrading of interiors to current standards of design and safety are handled by this, highly specialised production unit.
Customer support is co-ordinated through the Dutch office establishing a world-wide customer and product support whereby the customers are in touch with one service representative through-out the time span of a project or order.
Trading 
Next to our manufacturing departments, Belgraver also holds a number of distributorships and stock of various products used in cabin maintenance and repair. For many of our customers this department can answer and produce the requirements for cleaning, products, fabrics, carpets, seat belts, floorcovering etc…
We would like to add you to our growing list of customers and work together towards improving our customer's satisfaction. Why not talk to us and send us your requirements? We will quote you quickly, not only on price and delivery, but also the world of service and experience that we stand for at Belgraver aircraft interiors.