Daedalus Aviation Group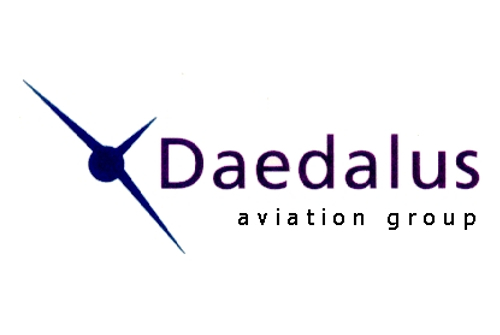 Address details:
Droogdokkeneiland 6
5026 SR Tilburg NL
Segments:
Aircraft Maintenance
Services
Location on the map:
Daedalus Mission Statement 
"Deliver ultimate support for military aviation, covering the full scope from logistics to operations, in order to ensure (weapon)system availability and operational readiness." 
Daedalus Aviation Group, ISO 9001:2008 and AQAP 2120 certified, offers a unique "one-stop shop" concept to support military aviation customers worldwide. In close cooperation with its partners Daedalus can not only offer its own competences, but also the specific competences of each its partners. This way the full scope of all required activities within Maintenance, Repair and Overhaul (MRO) are covered under one umbrella, through one focal point. The big advantage for the customer is that they can handle their business with just one point of contact that on their end will make sure that all processes are seamlessly integrated in order to create the most efficient and effective solution. Our aim is to do more for less, while keeping or quality standards at the highest level. 
Daedalus, with its headquarters in Tilburg, was established in 1993 and has been continuously involved in the F-16 MRO sector worldwide. The company is primarily focused on the delivery of on-site support by technical field teams for F-16 operational, intermediate and depot level maintenance, modifications and upgrade programs. Its flexible workforce is fully qualified and certified to work on the F-16 weapon platform and has all the required security clearances. The office is fully controlled and certified by the Intelligence Industrial Branch of the Dutch Ministry of Defense and ISO 9001:2008 (plus AQAP 2120) qualified. Currently Daedalus has a workforce of approximately 100 specialists in various trades, such as sheet metal, avionics, systems and engines. A large percentage of its workforce has more than 20 years experience in the F-16 MRO business. 
Daedalus track record includes involvement in almost all maintenance & modification programs of the RNLAF, such as FALCON UP / PACER SLIP, MLU,  FALCON STAR / PACER AMSTEL, as well as Line maintenance and Phase inspections (200/300 hours). In addition Daedalus has performed the FALCON UP program for the Indonesian Air Force (in-country) and is currently performing the FALCON STAR / PACER AMSTEL modifications for the Chilean Air Force. Furthermore Daedalus is providing line- and phase maintenance support for the Norwegian Air force on their F-16 bases. 
Through its joint venture with IEI International, Daedalus can deliver intermediate and depot level support for F-16 Avionics and other electronic- and electrical components. Specifically for the repair of the F-16 Fatigue Analysis & Combat Evaluation (FACE) system and the Color Multi Function Displays (CMFDs) Daedalus has its own repair shop in Tilburg. Through its strategic relationship with the RNLAF depot maintenance organization in Woensdrecht (LCW) all other depot level support can be delivered.