Dutch-Shape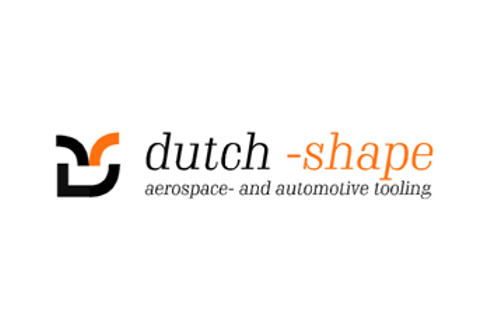 Address details:
Walserij 3
7621hc Borne NL
Segments:
Aircraft Maintenance
Aircraft Manufacturing
Location on the map:
Dutch-Shape is one of the world's leading suppliers of tooling for large, complex aero structure parts, especially composite parts and assemblies.
We have developed several tooling solutions especially for composite products. We design lay-up tooling optimizing for the heat-up/cool down rates, spring back behaviour, the accuracy and weight. Furthermore we offer complete solutions for holding jigs, drilling/milling fixtures, assembly jigs and welding jigs for all possible aero parts or subassemblies.
We utilize advanced design and manufacturing technologies to provide our services to our customers in the most demanding industries like the defence and commercial aerospace industries.
We have designed, manufactured and delivered tooling to many of the most important programs in aerospace, including A380, A400M, B787, F35 and GE650.
Our excellent design and manufacturing technologies also give important advantages for our customers in marine, transportation and specialist equipment industries, where accurate, big and complex parts or modules are needed.
Our business philosophy is based on providing continuously the best tooling solution for your products, through:
Investments in Advanced automated design and manufacturing capabilities
Long term customer partnerships
Emphasis on Project and Quality Management  
Continuous improvements through training.
This gives you – our customers – the best possible product:
Excellent  Value-for-Money
Short lead times
Flexibility
Turn-key supplier
We are the preferred partner for your tooling solutions or complex large precision parts, for now and in future, all over the world.