Hogeschool van Amsterdam, Aviation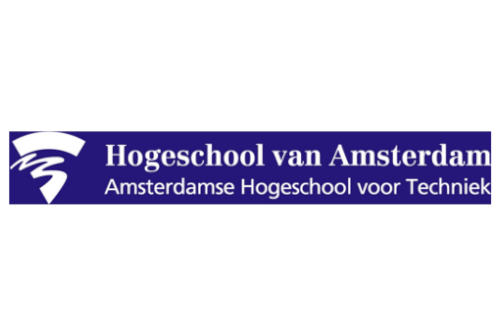 Address details:
Weesperzijde 190
1097 DZ Amsterdam NL
Segments:
Airport Development & Infrastructure
Aircraft Maintenance
Services
Location on the map:
The Aviation Academy is part of the Amsterdam University of Applied Sciences* and was created to serve the European aviation industry. Our mission is to provide the current and next generation of professionals with the skills they need to meet the international aviation challenges of the next 10 to 15 years.
**Education, research and peer networking**
At the Aviation Academy, we combine educational excellence, state-of-the-art knowledge and a solid grounding in business processes - the three things future professionals will need to create real change.Our three main activities are Education, Practical Research and Peer Networking.
**Educational excellence**
The Aviation Academy offers Bachelor of Engineering degrees in Aviation in two variants: Aviation Engineering (the technical aspects of the airplane) and Aviation Operations (transporting people and cargo from A to B). Aviation Engineering focuses on Flight Operations, Maintenance, and Repair & Overhaul. Aviation Operations encompasses Aviation Logistics, Air Transport Development and Security & Technology. We supplement coursework with guest lectures and internships, and students must complete a final thesis project. Some choose to train as a pilot or air traffic controller, and top students can apply for an Honours track in Aviation Engineering or Aviation Management.
**Real-world research**
The Aviation Academy performs practical scientific research around real-world problems in the aviation sector, with the goal of improving and innovating professional practice. We perform all research in close cooperation with industry, governmental agencies and scientific institutions or universities. This ensures a solid connection with state-of-the-art scientific knowledge, as well as a focus on the most urgent and current problems and challenges on the workshop floor.
Our four main research themes are:
Maintenance: Process improvement for Small- and Medium Enterprises in the Maintenance Repair and Overhaul (MRO) sector.
Safety: Methods to create air safety models, and data analysis to increase safety.
Capacity: Optimization of airport and airspace capacity based on regional economic developments.
Composites: New, non-destructive ultrasonic detection methods for composite damage.
**Peer and industry networking**
The Aviation Academy brings international students, teachers and researchers together with industry, government and other research institutions. We do this through Master Classes, Workshops, Lectures, Networking events, Round Table Sessions and events such as the Aviation Management Conference, the Security & Technology Seminar and the Aircraft Knowledge and Career Day.
This approach creates continuous dialogue with industry and academia, keeps us keenly focused on real aviation industry expectations as well as state-of-the-art knowledge, and allows our top-notch educators and students to contribute to practical issues.
**How to cooperate with the Aviation Academy**
Many national and international companies, research institutions, universities and governmental agencies have already discovered the benefits of working with the Aviation Academy.
Here's how you can partner with us:
- Serve as a guest lecturer to share your expertise.
- Provide an internship and learn from our students while they learn from you.
- Exchange and enrich your knowledge at our events.
- Work together with us to solve problems from your workshop floor.
- Participate in our research projects together with other partners in industry, academia and governmental institutions.
- Research alongside us to increase your Technology Readiness Level.
For more information or cooperation please contact the Aviation Academy ́s Business Development Manager Monique Heiligers: m.m.heiligers@hva.nl. For internships please contact our lecturer Wim Glansdorp: w.glansdorp@hva.nl.
*Hogeschool van Amsterdam