Keonys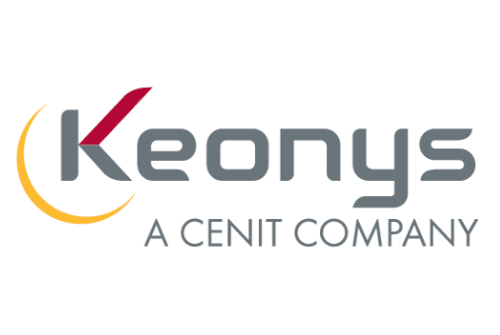 Address details:
Lange Dreef 11
4131 NJ Vianen NL
Segments:
Airport Development & Infrastructure
Aircraft Maintenance
Aircraft Manufacturing
Services
Location on the map:
KEONYS, in Houten, located near Utrecht, centralized in the middle of The Netherlands for maximum reachability for all businesses, from all regions in Holland.
For over 20 years, we have been supporting companies with the implementation of PLM (Product Lifecycle Management) and 3D projects.
KEONYS relies on an accessible team of 180 men and women - experts in these fields - who are dedicated to understand your business challenges, support solving your problems and who are motivated by a collaborative approach. Our expertise enables us to help you to increase your skills in all industry sectors as well as in certain specific business operations.
Our mission: to enable organizations from all industry sectors to create and bring to market better products and innovative services.
Established in several cities across Europe in France, Belgium, the Netherlands, Switzerland and Germany, KEONYS today provides with its expertise over 1,500 SME/SMI's in Europe , covering all sectors of manufacturing, education and research centers.
Keonys Value
KEONYS has developed special relationships with many customers and partners in the Aeronautical sector. Our technical consultants take part in large-scale international PLM implementation projects.
Some of the major customers we accompany: ASSYSTEM, AKKA Technologies, Dassault Aviation, STELIA Composites , GOODRICH Lighting System GmbH, SABCA, SAFRAN TECHSPACE, ASCO, Thales Alenia Aerospace, ZODIAC, FOKKER Technologies, Atkins, Dutch Space, Wallonie Aerospace Network…
PLM solutions distributed and implemented by KEONYS provide a single platform for the structuring, rationalization and standardization of the various practices to be implemented in one database, allowing each of these processes to use the product data and ensuring a better management of:
Governance: contracts, program execution and requirements and product configuration
Suppliers: RFPs/RFQs, supplier qualification, standard parts and supply conditions
Digital mock-ups: all product variations, assembly/disassembly simulations, kinematics, physical integrity of the mock-up (interference management), issues and design reviews
Plural-disciplinary design: mechanical parts (machined parts, bowed sheet metal, etc.), composite assemblies, optimization loops by transparency analysis, electrical systems (3D wiring) and electrical diagrams, hydraulic and mechanical systems, modelling of physical devices and connection with electronic systems and on-board software
Simulation: flight and internal loads, dynamic, multi-physics, force analysis, kinematics, composite materials
Manufacturing and maintenance: manufacturing and assembly processes, tool design and optimization, maintainability analysis, support products