MBO College Airport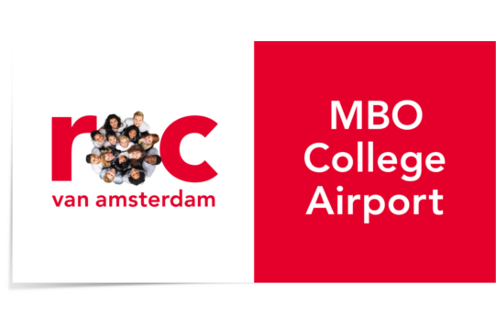 Address details:
Opaallaan 25
2132 XV Hoofddorp NL
Location on the map:
Part of the Regional Community College of Amsterdam (ROCvA)
MBO College Airport is the most leading mbo (vocational education) training centre for working & learning at an airport in The Netherlands. Its location is also very near to Schiphol Airport, which is one of the most important airports in the world.
Airport focussed mbo studies
MBO College Airport offers mbo studies for various jobs at an airport. For example, Steward/Stewardess and Aircraft Maintenance Technician, but also Airport Safeguard, Airport Logistic and various services provision studies (facility) on all four mbo-levels. 
Travel & Hospitality
Besides airport focused studies, MBO College Airport also executes studies within Travel & Hospitality. These are International Travel & Hospitality Management (Bilingual, offering Anglia, level 4), Manager Travel & Hospitality (level 4) and Independent Employee Travel & Hospitalty (level 3).
Facility
Newcomers in Hoofddorp are the entry-study Airport Assistant (level 1), Facility Worker (level 2) and Facility Manager Airport (level 4, per august 2013!). All three of these train you for facility provision (at an airport).
For students with international ambitions 
Do you have international aspirations? Do you want to go abroad or work at an international company? Join us at MBO College Airport! If you would like to know more, please give us a call at the ROCvA Information Centre: 0900 - 9599 (local rate).
Customised education for adults and companies
In the evening, we perform courses and trainings in the field of general aircraft knowledge and language courses Dutch, English, German, French, Spanish and Italian. You have also come to the right place for various ICT trainings, management courses and trainings regarding personal development. Further on, we offer customised courses for companies at or near to the airport (special tuition for upgrading or further educating your personnel). Want to know more? Call (023) 569 36 91 (for customised education courses only).
Interns for your organisation
Is your company looking for interns? And does your company come from one of the branches mentioned before? Then please contact Head of Communications, Mrs Nicky Schiphorst (n.schiphorst@rocva.nl). Also interns from MBO College Amstelland in Amstelveen (focussed at International Trade, Sports & Health and Pedagogical Work) are part of the possibilities. Please do not hesitate to contact us and we will see what we can do for you!