PhotonFirst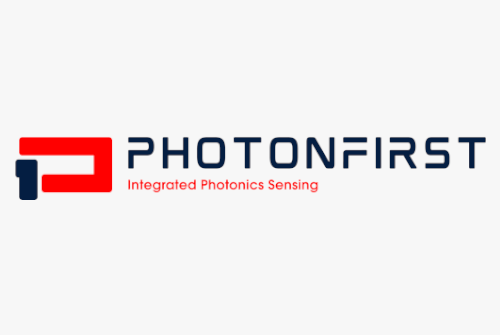 Address details:
Pyrietstraat 2a
1812 SC Alkmaar NL
Segments:
Aircraft Maintenance
Aircraft Manufacturing
Location on the map:
PhotonFirst is one of the pioneers in the deeptech domain of integrated photonics sensing. Applications range from aerospace fuel system temperature, to carbon fiber shape changes, EV battery temperature, infrastructure strain measurement and acoustic monitoring in medical systems.
Since 2006, we are unlocking the power of the photon to measure temperature, strain, pressure and shape. It is our ambition to become the global innovation leader in integrated photonics sensing and OEM's partner of choice for advanced applications. We measure the world.
PhotonFirst has extensive experience in aerospace applications. Please find below a number of cases:
•             Landing gear load sensing
•             Helicopter blade monitoring
•             UAV load monitoring
•             Structural health monitoring in aircraft structures
•             Damage detection in composite aerospace structures
•             Impact Detection
•             Integrating sensing and data communication
•             Shape sensing on morphing wings
•             Affordable and high performance distributed FBG sensing
The ability to detect, measure and monitor has always been a critical part of advanced technology. Having a clear view on the performance of materials, structures and systems is key to making critical decisions in everything from aircraft to spacecraft, from power stations to data storage, from automotive batteries to cardiovascular procedures. When the application is critical, the accuracy of sensing and reporting is paramount. That's why PhotonFirst have become the leading expert in integrated photonics sensing systems.
What makes us different? A unique combination of factors that not only help us lead in innovation, but help us to think together in solutions. It's a pioneering attitude that has been instilled in the company from its inception. The ability to think out of the box, step out of mainstream ideas and be truly creative with technology has been in our genes from day one. We aim high and set ourselves challenges that require perseverance and collaboration. We aim to succeed in every challenge and have an entrepreneurial approach to every task. We look for the best solution not easy answers.
We believe that success is more valuable when it is shared and we have a thoughtful, honest and open approach to our innovations. We have built a strong reputation of trust and integrity Worldwide. Keeping the most complex and critical structures protected with a layer of sensing accuracy that is unsurpassed. We believe that precision and accuracy of data is a key factor of success for our partners. We are here to push the boundaries of innovation, we are here to help you succeed through sensing by unlocking the power of the photon.