Proponent Netherlands B.V.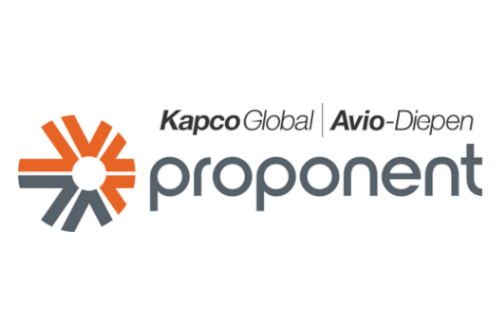 Address details:
J. Keplerweg 16
2408 AC Alphen aan den Rijn NL
Segments:
Aircraft Maintenance
Services
Location on the map:
Proponent is the world's largest independent distributor of commercial aircraft parts, serving the MRO, OEM and airline markets. With over 600 employees at 11 facilities worldwide, we think and operate on the global scale of aerospace.
Modern aircraft are some of the most complex machines ever engineered, with millions of components from countless suppliers. With over 45 years of experience and relationship building, Proponent works to simplify your aftermarket needs with fast, reliable delivery of critical parts and custom distribution solutions.
Proponent isn't just a name, it's our mission statement. We are focused on contributing to the success of our customers and suppliers. We support nearly 400,000 high-quality parts from 1,300 supplier partners to ensure that you always have access to the critical parts you need, wherever you need them. Our customized supply chain management services provide innovative stocking and inventory solutions to improve your efficiency and lower your costs.
We know that every business faces unique challenges, and that requires a unique approach. Our unmatched agility and industry-leading customer service means that we are able to work closely with each of our customers and supplier partners to create a customized path to achieving your goals.
From the boardroom table to the warehouse floor, we delight in taking care of the details that keep planes in the air, where they belong. See what's possible with a proponent on your side.