Qualitair Aviation Group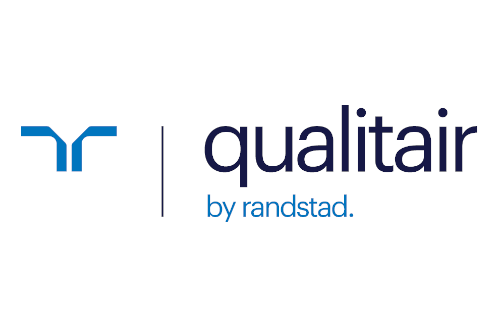 Address details:
Aalsmeerderweg 604a
1437EJ Rozenburg-Schiphol NL
Segments:
Aircraft Maintenance
Aircraft Manufacturing
Services
Location on the map:
The Qualitair Aviation Group was established in 1969 and is a recruitment and project specialist solely for the Aviation & Aerospace industry.
We supply globally a full range of services from our companies in the UK, Holland, Germany and Switzerland and are member of the Randstad Group.
The sectors we operate in are:
Airlines, Operators / MRO's / OEM's & Defence
Authorities & Regulatory Bodies
Airports & Lease Companies
Training Organisations
We supply a full range of recruitment and services for local and foreign staff including:
contract personnel
temporary and permanent recruitment
executive head hunts
programme, project & price teams
lease return programs, fleet phase-in programs & on-site customer representatives
supporting new start-up Airlines and MRO / OEM operations (Greenfield projects)
extensive structure modifications and repairs
wiring installation / modifications
winglet installation / modifications
engine replacement teams
painting teams
managed service
vendor management / in-house coordination
Our capabilities include:
maintenance & operations support functions (planning, logistic & administrative)
composite -, sheet metal workers, interior specialists & painters
licensed engineers, (NDT-) inspectors, avionics & mechanics
design, system & operations engineers
technical & ground instructors
management positions
flight & cabin crews
We have the ability to supply personnel on a local and global basis, using our dedicated offices, labour lease licenses & partners: Our offices are located in:
Cambridge - UK
Wollerau - Switzerland
Schiphol - The Netherlands
Frankfurt am Main - Germany
Mumbai, Delhi & Bangalore - India
Qualitair remains at the forefront of innovation in this specialist market. Qualitair has over the last 40 years built an enviable reputation for delivering quality to some of the worlds best known Airlines, MROs and OEMs. Qualitair was the first business of its kind to provide the aviation & aerospace industry with dedicated teams. Qualitair has delivered millions of man-hours on a variety of programmes and the supporting (start-up) projects. Over the past decade Qualitair has successfully assisted it's global clients in setting-up, taking over or reorganizing their new or existing facilities. In the recent years Qualitair has successfully initiated conversion trainings to the aviation business as well as a sponsored apprentice courses.