REACH
REACH stands for Registration, Evaluation, Authorisation and Restriction of Chemicals. This cluster addresses the issues and solutions related to the  use of chemical substances, and their potential impacts on both human health and the environment.
This working group meetings are interesting for all companies / knowledge institutes that are active in MRO and manufacturing applying surface treatments and using materials that must comply with REACH regulation.
You can join the working group about REACH by sending an email to Wilma Pronk. Participation is free of charge for NAG members. If you are not a member, the cost will be € 250 per session. If you become a member you will get a refund of this money.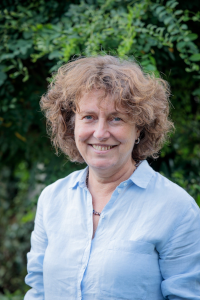 Wilma Pronk
Project Manager National Events
As a Project Manager within the NAG, Wilma is responsible for the national events: knowledge workshops, courses, general members assemblies, segment meetings, clustermeetings etc. She also coordinates a number of international projects. Furthermore Wilma runs the office of "Lucht- en Ruimtevaart Nederland" and she is the secretary of some consultative bodies.
Read bio