Benefits & quick wins through small investments in sustainability. Will you join us?
The meeting the NAG held on this theme on 17 February was experienced by the participants as very valuable. It provided a good overview of how governments (NL, EU) and financial partners are taking sustainability goals to a next level. And how some NAG members already achieved positive results. Some intended and some as a pleasant side effect.
This inspired us to create a new platform/cluster where NAG members can share their experiences (best practices). We would like to ask you to appoint a person responsible for sustainability within your organization to participate in this (new to be formed) "Sustainability Cluster".  Would you please provide that person's name, position and email address to wilma.pronk@nag.aero.
Why? Read further!
In the report of this meeting the most important take aways are shared. We would like to bring these to the attention of the members who have not participated.  Most companies now seem to see the developments on sustainability regulations mainly as a threat, but the presenters rightfully claimed that we should also see it as an opportunity to save money by some small investments in sustainability. Think of measuring energy consumption to make a start! See the results from Egmond Plastics (82 fte).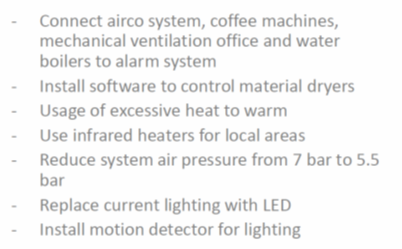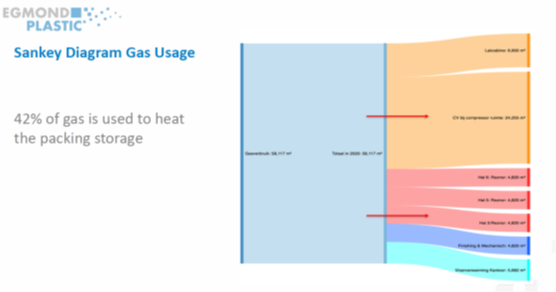 Lower cost for energy and lower interest rates for the transition loan where achieved.
Background
EU policies require banks and other institutional investors and listed companies to address sustainability impact in their investment and operational management considerations. The EU considers three areas of impact: the footprint of internal operations (scope 1), the sustainability impact of energy used (scope 2) and the impact or environmental footprint of all other upstream activities and all downstream activities with your product (scope 3). As manufacturers, MRO and airport suppliers and service providers our own footprint and upstream impact is therefore as interesting as the downstream impact of air transport.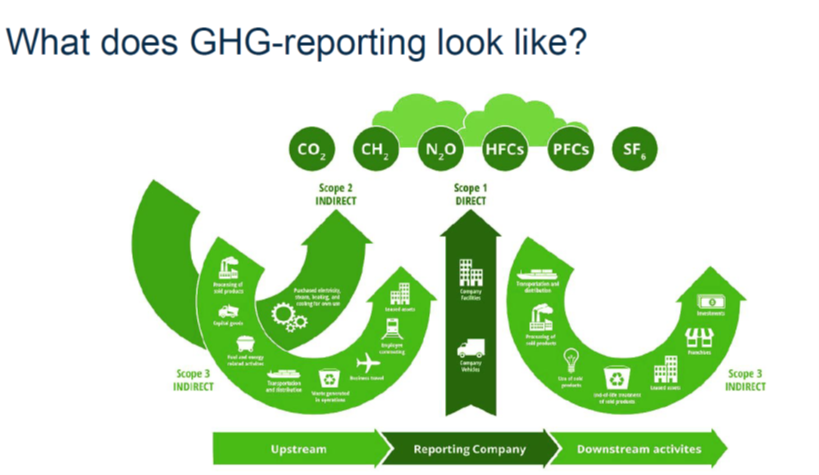 This is often overlooked by SME's but soon customers and financial service providers will call for action to them as well.
But recent developments on the energy market again showed that not only sustainability goals but also financial considerations should be providing convincing arguments to look again at your environmental footprint.
The meeting also highlighted the experience of some of us in the labor market. Many young people see positive attention for sustainability as a pre-requisite to consider being employed. In a period where we are competing for talent, this aspect should not ignored. GKN showed their internal policy to address this theme.