Educavia goes MRO Europe
About 60 students in the field of aerospace engineering visited the MRO Europe event in Amsterdam last week. In the context of the Educavia Project, NAG organised a program for these students in aviation engineering and their mentors. One of the goals of this programme, financed by EU Program Interreg, is to bring the industry, students and educational institutions closer together.
With the help of, among others, KLM E&M, Fokker Services, The Netherlands Airforce and Samco, we provided the students with an opportunity to ask these companies anything the wanted to know about careers, the industry and the future of MRO. After that the students, from Belgium and the South of the Netherlands, were brought to the grounds of the MRO Europe  at the RAI, where they had lunch and then could visit the event and visit the exhibitors. Finally they were invited to attend a presentation by Aviation Week about the future of MRO.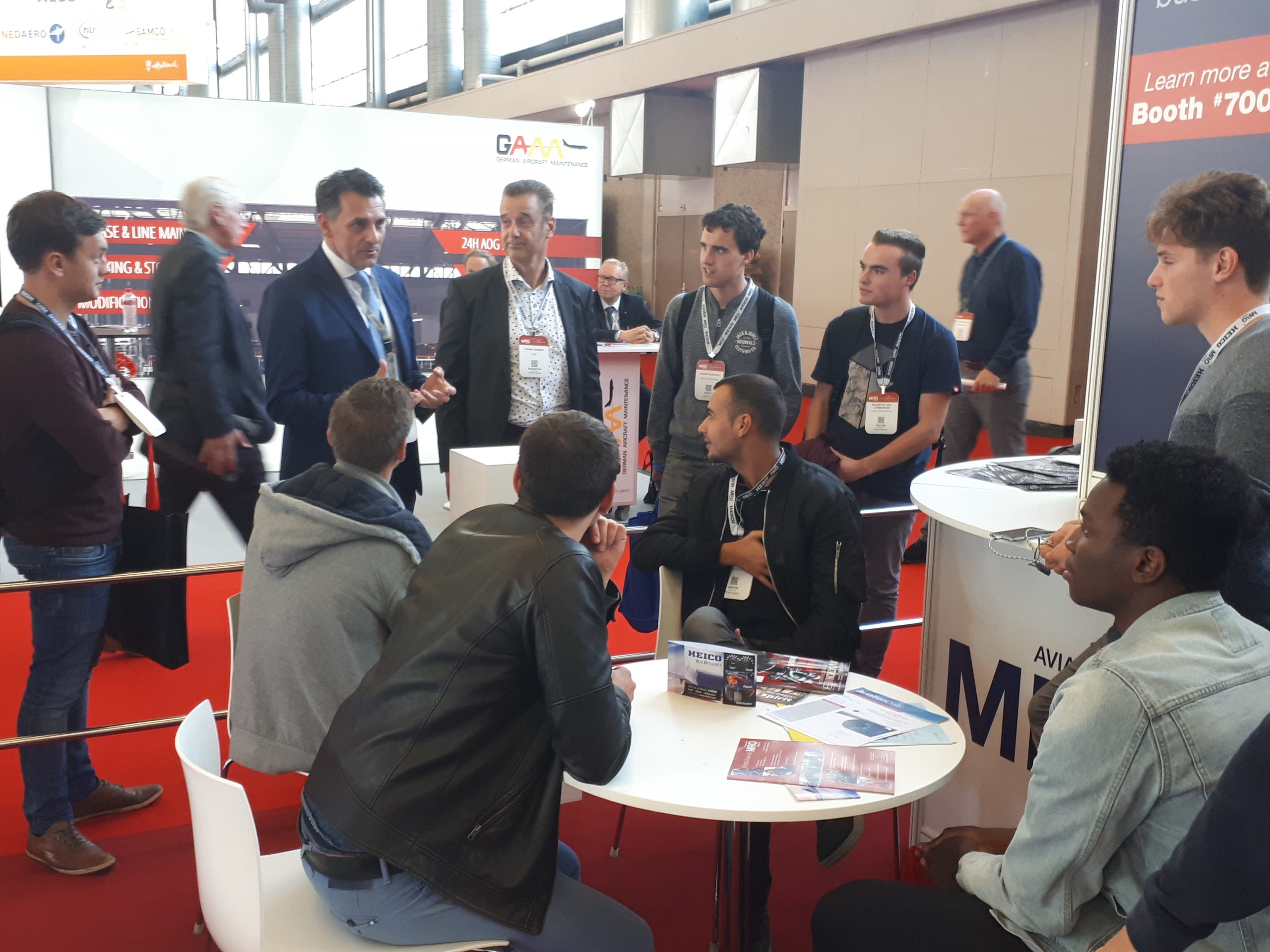 The program was met with great enthusiasm by both students and companies, giving insight in their mutual expectations and wishes.  The NAG will follow up on this shortly, inviting all MRO members to share their thoughts about the future of aviation engineering education. More info on the Educavia project to follow soon!
View the video about MRO, made by Aviation Week, here: