Good discussions during visit of Chinese Aerospace delegation to the Netherlands
From 21 to 23rd of September a large delegation from China visited the Netherlands. The 24 Delegates from China represented the government, the industry, and the academic society. This event is one in a series of events which is part of the activities in the MOU signed in October 2015 where the two countries agreed to collaborate more closely on aerospace. Previous events have always been organized in China and this was the first time the two countries together organized an event of this size in the Netherlands for the aerospace industry.
The three day event was kicked of with a formal opening, highlights were the speeches from Jasper Wesseling, Director of Innovation and Development from the Dutch Ministry of Economic affairs and Mrs. Shi Jingmin from the Ministry of Industry and Information Technology (MIIT). Both gave an overview of the industry and areas for collaboration. Afterwards, the two governments held a government to government meeting to further discuss how to support and steer the collaboration.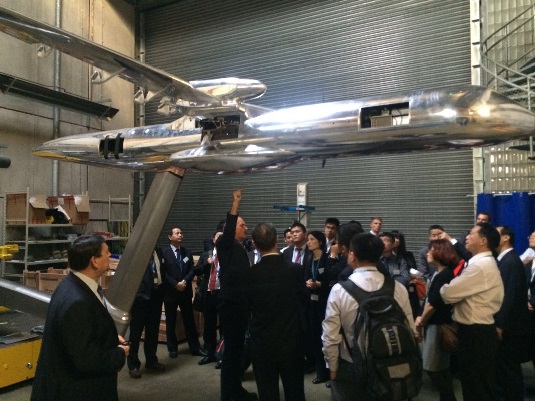 After the formal opening in the morning of the first day the rest of the three days consisted of company visits and presentations on location. The delegation has visited the NLR and DNW in Marknesse, KVE, Delft University of Technology, Fokker Technologies in Papendrecht, and the NLR in Amsterdam. The program showed a broad range of the Dutch knowledge and capabilities; from research & design capabilities in Structures, Materials & system integration, Wind tunnels test and verification, to ATM technology and airline operational management. The balanced program of presentations and facility tours lead to fruitful discussions which already resulted into the signing of a MOU between the KVE and AVIC-ACC to intensify collaboration. Furthermore, the Dutch industry has been invited to join the China-EU conference on green research in Shanghai later this year.