LOOKING BACK: PARIS AIR SHOW 2019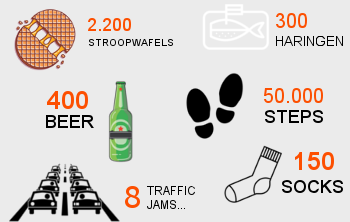 From June 17 – 21, the NAG was present at the Paris Airshow together with 26 participating companies. Just like previous years, we had the – much appreciated – support of Holland High Tech and the Government of the Netherlands. We are proud that they are our loyal innovation and technology progress partner during the Paris Air Show.
As part of the Topsector High Tech Materials & Systems, the NAG is supported by Holland High Tech to let Dutch Aerospace companies innovate.
SHOW DAY 1
We opened the show on Monday with most of our 26 participating companies present despite notoriously bad traffic on the way to the show. The Holland Pavilion was situated on the main isle of the largest exhibition hall in the company of many of the other country pavilions.
We facilated 12 meetings in both the meeting room and on the VIP deck and the first Holland Happy Hour of the week was well visited.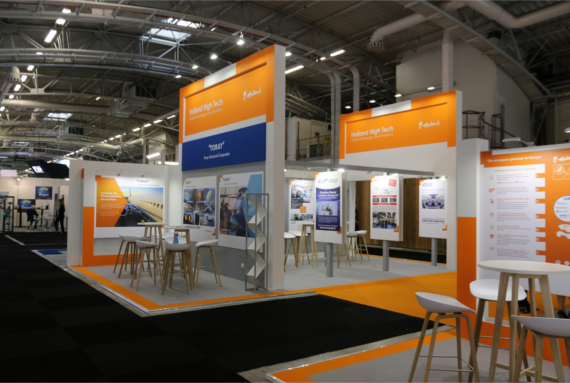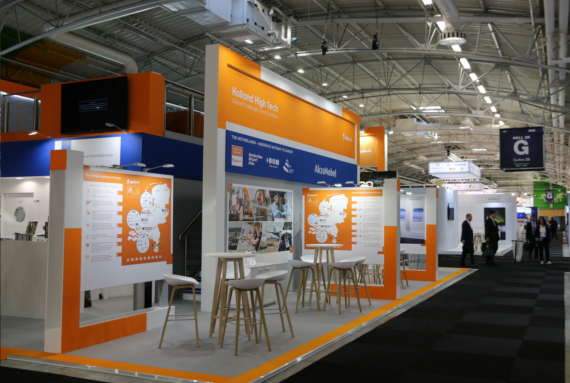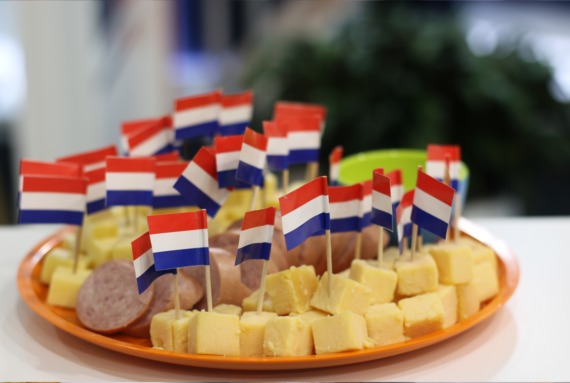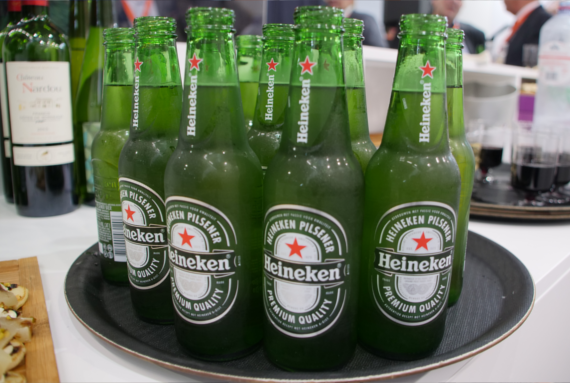 SHOW DAY 2
Our team was on site bright and early on Tuesday for the visit of both the State Secretary Mrs. Mona Keijzer and the Mayor General of the Ministry of Defence, Mr. Ivo de Jong. The day was a great success, despite a very busy schedule for both delegations. The Holland Pavilion hosted the signing of the new contract of our member Stratagem and CCS (Composite Cluster Singapore) and Testia, as well as a signing by Boeing. The State Secretary opened the reception with a powerful message that she also brought to the OEMs and other partners that she met with. Also his excellency Mr. Pieter de Gooijer, Ambassador at the Embassy of the Kingdom of the Netherlands in France, expressed his pride about the Dutch companies presented at the show.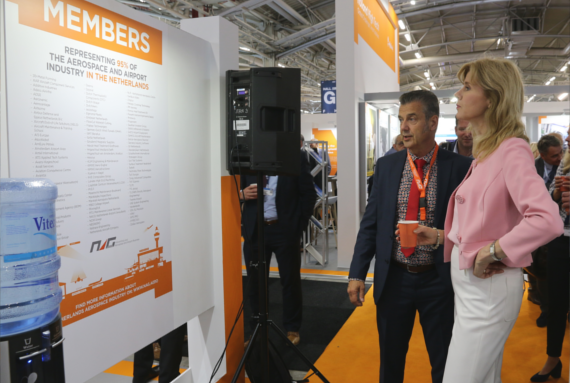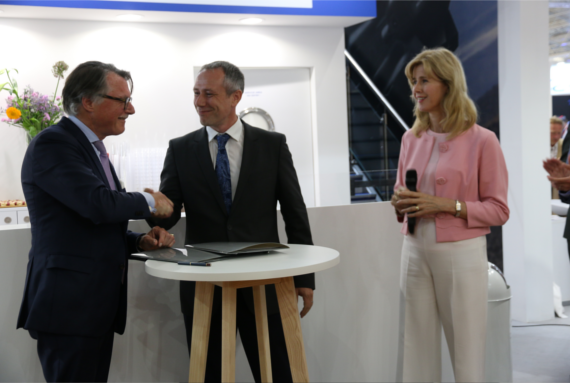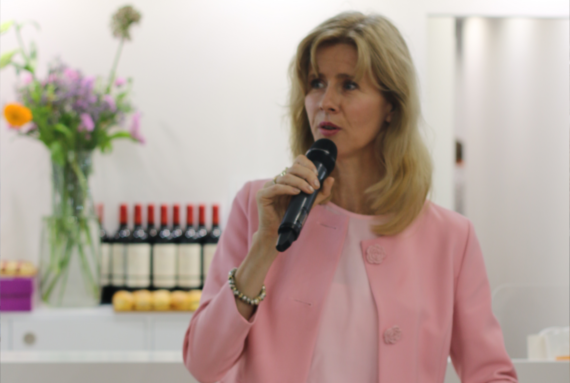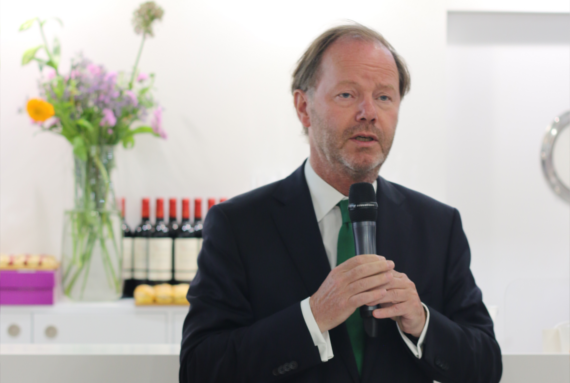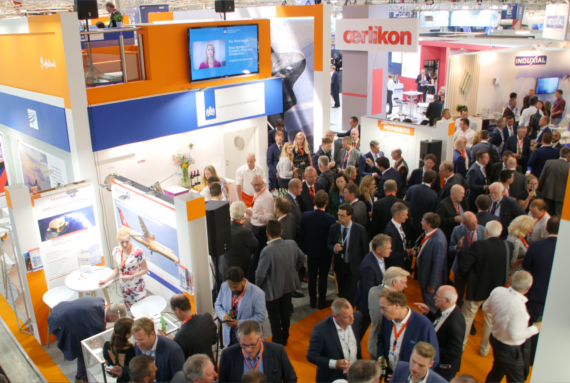 SHOW DAY 3
During what proved to be our hottest day during this show, Aviolanda and the Dutch Ministry of Defence celebrated their continued collaborations with a festive signing ceremony at the Holland Pavilion. Later, we had the pleasure of once again welcoming our stand participants, members and other important partners during the festive, though rain plagued, NAG BBQ hosted and coorganized by the Embassy of the Netherlands in France. Although the BBQ was hit by summer rains, it was a productive and fruitful night, with participants using the opportunity to further discuss synergy for the promotion of the Dutch industry.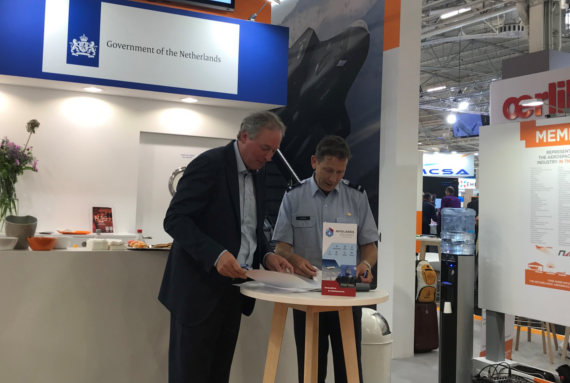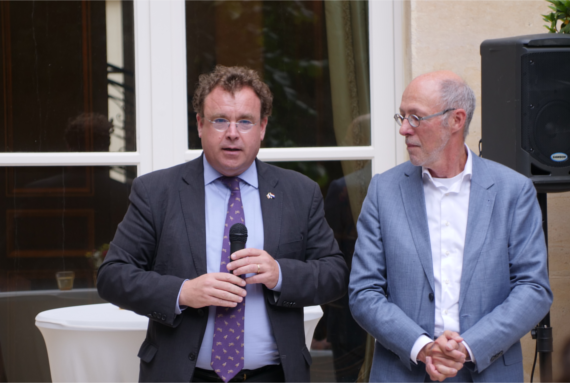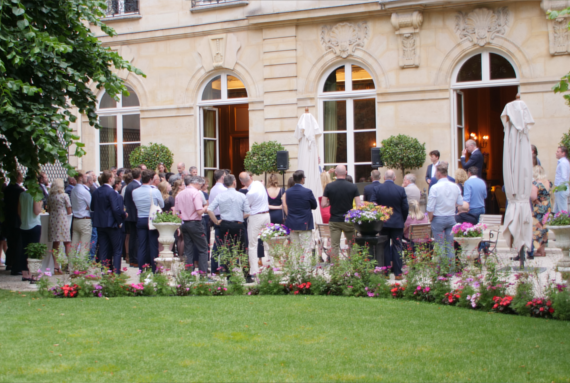 SHOW DAY 4
The final day of the show saw many of our participants taking time to have further in depth meetings with new and existing contacts and using the time to set the groundwork for new and existing Dutch and international venture in the future.
We want to thank this years participants for their commitment and Dutch spirit abroad, as well as the Embassy and the Ministry of Economic Affairs and Climate Policy for helping us make this Paris Air Show such a success!