NAG Segment Meetings, February 13th, 2020
On February 13th, 2020, the NAG segment meetings were held. We are pleased that Vanderlande Industries B.V. hosted this meeting at the Rooseveltlaan 1 in Veghel. The purpose of the segment meetings is to share knowledge and discuss current topics within the different segments. The theme of this edition was: "Innovations and barriers". A number of introductory presentations were held before the Segment Meetings started. We were welcomed by  Mark Lakerveld, Executive Director Global Markets Vanderlande Industries after which the following presentations were held.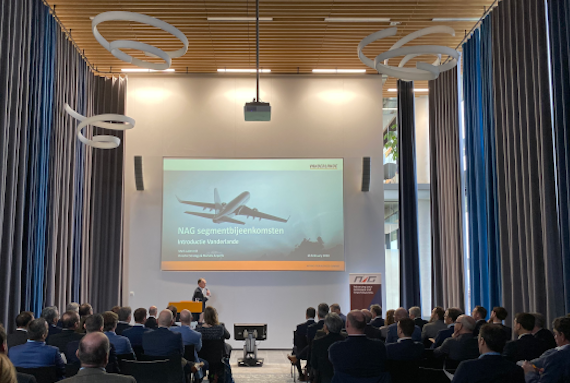 After the introductory and informative presentations, the Segment Meetings in which guest speakers shared their knowledge on various topics could start.
Aircraft Manufacturing
The subject of the Aircraft Manufacturing meeting was: '"Do certification requirements and IP rights obstruct innovation?'' To support this subject, the following guest speakers shared their knowledge.
Moderator: Jan Verbeek, Partner – Knowledge Management and Innovation – ADSE and vice-chairman NAG
During this session, the discussion was focused on whether innovations in aerospace were blocked or delayed by certification or that addressing certification early on during development could be a benefit to create value with innovations. The conclusion was that innovations sooner or later have to be certified anyway (not only for airworthiness but also for performance), so you should rather address the issues early on. More precisely, if you think your organisation or the authorities involved have to develop additional competences to certify the product or the underlying processes, starting early will give you more time and design space to develop a viable innovation. So in the end we concluded: certification may slow down development of innovations initially but ignoring certification may slow down it even more or even ruin the business opportunity.
Segment Meetings Aircraft Maintenance
The subject of this meeting was "Is innovation in MRO faced with a Mexican standoff" OEM's versus Independents = how to break the deadlock. This while innovation in MRO seems to come to a standstill and neither independent MRO service providers nor OEM's have an incentive to innovate anymore. And thus if independent MRO service providers and OEM's are locked in a Mexican standoff when it comes to innovation.
Moderator: Rene van Doorn, chairman of the NAG
During this session we have heard the experiences of SAMCO, Aeronamic, and Fokker Landing Gear to demonstrate whether or not the MRO industry is still willing & able to innovate for the benefit of the end-customer.
Airport Development & Infrastructure
The subject of this meeting was "How can we stimulate innovative solutions in public procurement producers". This while companies active in AD&I are more and more limited in offering their innovative solutions due to outdated public procurement producers.
Moderator: Anke Matijssen, Manager Airports Department Deerns, Board Member NAG
After a lively and engaged discussion, the segment decided to follow up with an additional session with presence of a client representative.
Vanderlande Industries B.V. organized a tour in their Vanderlande Innovation Centre after the Segment Meetings.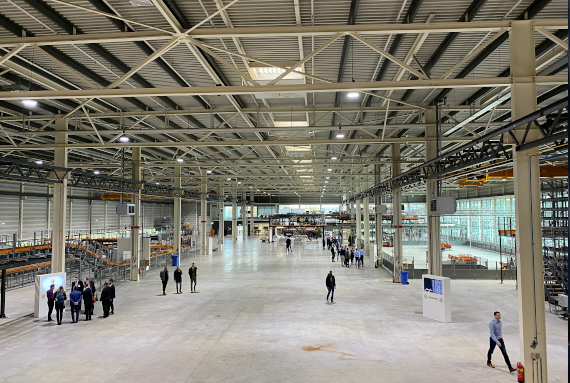 The participants could see the new promising innovations from Vanderlande B.V. during this pleasant tour. At the end of the tour, Vanderlande Industries B.V. organised a wonderful gathering where the participants was given the opportunity to share their experiences and expertise while enjoying a drink.