Recap: Aerojobs March 15
RECAP Aerojobs at Aircraft Maintenance & Training School at March 15. In order to be able to cope with the growth in the aviation sector and the outgoing staff (who are retiring), about 111,000 new technicians will be needed in Europe in the coming twenty years. There is a need for young and fresh talents with new ideas. That is why Aerojobs was organized: for anyone looking for more information about the Aircraft Engineering education and the possibilities after, but also for job seekers or students looking for a job in the aviation technical sector.
Aerojobs was organized in the context of a programme where the NAG is involved in Educavia: Education for Aviation.
Watch the video here: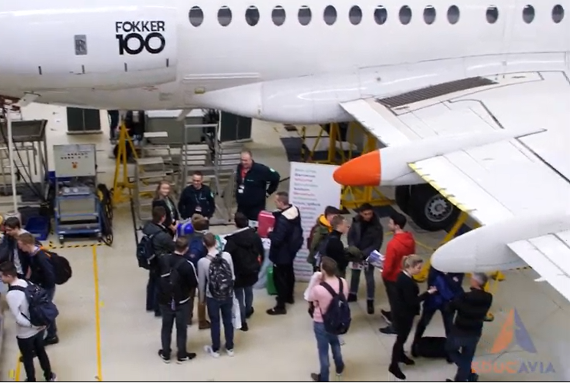 Made by: Dennis Mulder