Trade Mission Oman
As part of the Partners for International Business programme Gulf Tulip, the NAG led a delegation of companies, joined by the Dutch Enterprise Agency (RVO) on a trade mission to Oman. The focus of this mission was to engage with the Oman Aviation Group. The OAG is currently in a 60-day, closed strategy session which will shape the future of aerospace and airport development in Oman for the coming years.
The cluster had the unique opportunity to participate, observe and pitch during this normally closed event. The CEO of the OAG, Dr. Mustafa al Hinai welcomed the delegation and gave them an in-depth overview of the process so far. The members joined different working groups and observed the fascinating and interactive process that will set the new principles for the future of the sector in Oman.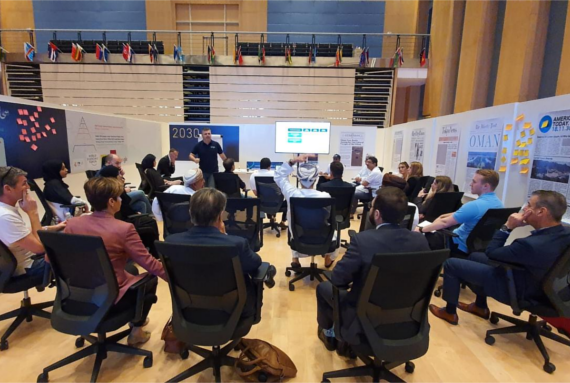 After a productive and interactive lunch, the cluster had the opportunity to listen to Dr. Al Hinai present findings and join him in discussion of the opportunities for cooperation. NAG Managing Director Frank Jansen presented the Dutch delegation and their innovative approach as well as the challenges faced in the Netherlands.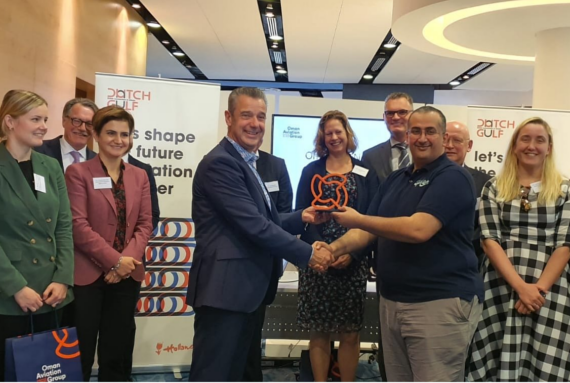 Afterwards, the group split up in five segments to dive further into the possibilities for cooperation and engagement. The visit was concluded with the promise of a return visit by the OAG-team to the Netherlands early in 2020.
To join the PIB Gulf Tulip or to receive more information, please contact the NAG office.