UK factfinding mission Cambridge & Coventry
"This mission exceeded all my expectations!"
A Dutch delegation of NAG members visited the UK last week from 19 to 21 February. This factfinding mission consisted of visits to Marshall Aerospace and Defence, Rolls-Royce, KLM UK Engineering and the Midlands Aerospace Allicance. The visits were organized by NAG's UK representative Martin Farmer, the Netherlands Business Support Office (NBSO) Manchester and the Embassy of the Kingdom of the Netherlands.
GMT Benelux was one of the NAG members that joined this mission. The GMT group is a worldwide supplier for the aircraft industry. They are the right hand of the engineering department by preventing and isolating vibrations. Roy Tervooren, director at GMT Benelux, likes to share his experience about this mission. "It was my first time joining a mission with the NAG. The reason to join was to get in touch with a specific parent company in the UK. It was important to find out how business works in the UK, how industrial participation works and to know what is important to be successful."
On the first day of the mission, the group traveled to the UK and visited KLM UK Engineering. This first visit was the beginning of a number of highlights for Roy. "I didn't have any expectations in advance of the visit to KLM UK Engineering. But once we entered the hall and had a close look at the state-of-the-art training center, my enthusiasm rose. It was impressive to see what engineers in training are working on and how KLM tries to attract people, starting with young children, to make them enthusiastic about a job in engineering. I was also impressed by the number of man hours and the fast run time for major maintenance at the airplane. We have seen that the airplanes are almost completely stripped in a short time and also completely rebuilt. At the picture below you can see our group standing at the airplane that was stripped. The interior was almost completely disappeared. We looked into the plane and even the floor was gone. I really enjoyed everything they told and showed us."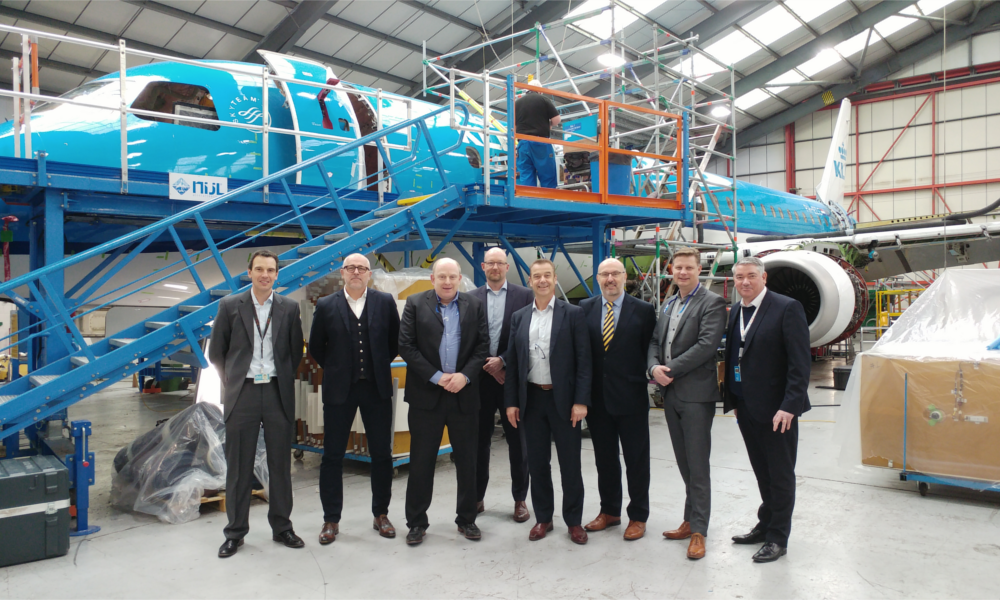 On Tuesday, the group went to visit Marshall Aerospace Defence. This visit was very varied, from talking business with Marshall, to networking during lunch and joining the facility tour. "Visiting Marshall, was my second highlight of this mission", Roy enthusiastically continues. "Seeing how Marshall operates, organizes and how they do business was very interesting. They shared openly what they encounter, where opportunities can be found and how different markets develop. This open conversation helped me to understand how companies position themselves in the market. With the visit to KLM in mind, I was able to compare how different companies organize their business and learn from it. In addition, I was impressed by how much effort Marshall did to make us feel very welcome. I felt their appreciation that we were visiting them. Even Robert Marshall, who has a busy schedule as CEO of this company, made time in his agenda to speak to the Dutch delegation for an hour. These are the unique things that you experience when you join a mission!"
At the last day, the delegation visited Rolls-Royce and had a networking and meeting session with Midlands-Aerospace Alliance members. Again Roy's expectations were exceeded. "Rolls-Royce, an amazing company to visit with such interesting insights. Head of Aerospace R&T (Research & Technology) welcomed us and shared developments in the market, challenges they face and how they deal with them. At this company I learned something really valuable: it doesn't matter whether you are a big or small company, it's about what you have to offer. Not directly focusing on closing business deals but building partnerships and see where you can help each other. As GMT Benelux we build tailor made solutions for all our customers in the industry. Cost effective, innovative and short development and delivery times are our characteristics. Especially because of those characteristics, Rolls-Royce is open to discuss their challenges and explore were opportunities can be identified."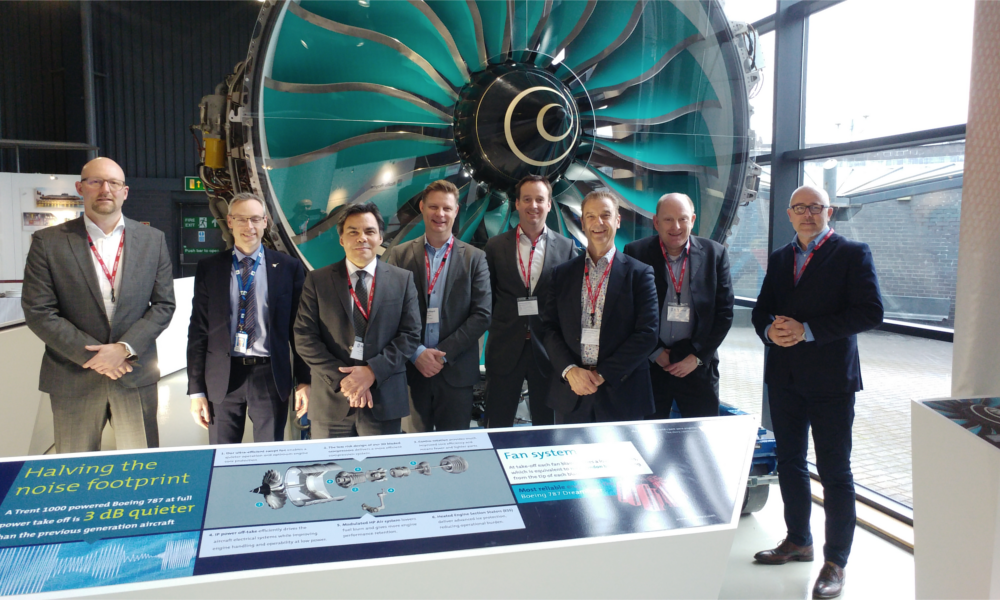 Meeting the Midlands-Aerospace Alliance members was also a valuable part of the mission. "When we arrived, we were warmly welcomed with a networking lunch. In this way we could meet other in an informal and open way. Various topics and issues that everyone, active in Aerospace faces, were discussed. Do we see the same challenges and opportunities, in what way can we learn from each other? How do we deal with challenges such as sufficient skilled personnel, how do we respond to developments in the market, how do we deal with Brexit etc. The atmosphere was pleasant: open and constructive."
In summary Roy wants to say: "I can honestly say that this mission was a series of highlights. From the start till the end everything was taken good care of. I was impressed by the fact that we've spoken to the key contacts in the different companies, people that have a high degree of decision-making power. It is an added value that the NAG has representatives in various countries, such as Martin Farmer in the UK. The contact person knows the country, the customs, has the network and knows what does and doesn't work. It was impressive how much effort the different companies did to make us feel welcome. The entire mission was well balanced with presentations and meetings but also time for interaction and networking. Not only networking at the companies you visit, but also with the other NAG members who joined the mission. During a mission you have a lot of time in between to connect deeper with colleagues from the association and talk about the challenges we have to face."
"I would definitely recommend to join a mission, because you get more out of it than you would think. It is incredibly instructive and a great opportunity to expand your network, build partnerships and perhaps get business out of it in the future. And the more complete the Dutch delegation during a mission, the more professional the appearance."
Also excited after reading this story? Good! There are new activities coming up and you can join! Please keep an eye on the activities on our website.