AERO ENGINE ROUND TABLE "Blockchain – the future of engine & component history"
On Wednesday May 8th 2019 the NAG organised (in combination with the DGTA) its eight Aero Engine Round Table, this time held at Proponent in Alphen aan de Rijn. This round table session intended to provide participants with an overview of blockchain applications inside as well as outside the aerospace production / maintenance domain, and to discuss the potential for blockchain technology in terms of providing an additional competitive advantage for companies.
Following the welcome by Ben Nieuwland of Proponent, Arno Laeven presented an insightful overview of blockchain technology allowing the participants to get familiar with the basic concept and its recent evolution from Blockchain 1.0 (bitcoin) through Blockchain 2.0 (ethereum) to tomorrow's Web 3.
Thereafter, Ben Nieuwland shared Proponent's experiences from finding & evaluating potential partners with whom to collaborate to form a blockchain community (ecosystem) such as EwingZ, JetData, and AeroExchange.
Subsequently, Dick Berlee from KLM E&M Component Services presented a proof of concept for a blockchain application within the component maintenance domain of KLM's B787 fleet and pool partners.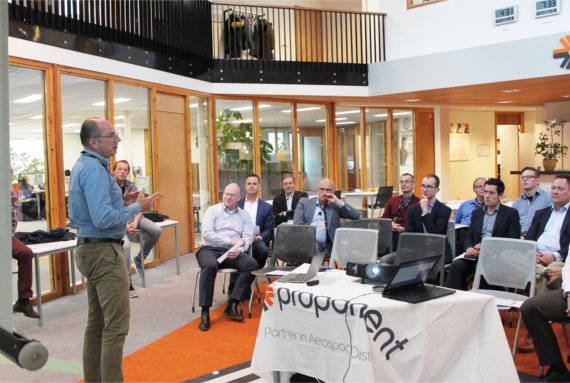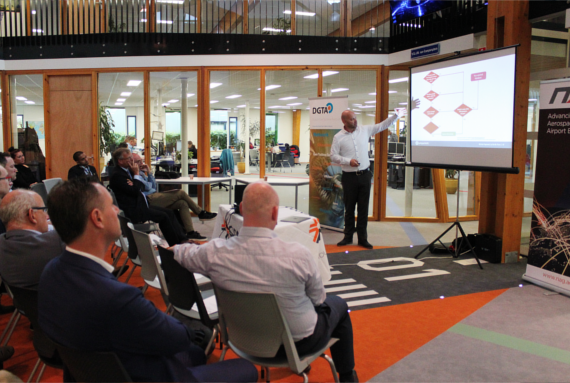 The ensuing & lively round table discussion addressed issues such as technical challenges arising from implementing blockchain, business challenges when faced with data ownership and its impact on competitiveness, and knowledge challenges where not all players in the value chain may be early adopters. Although some companies may embrace blockchain only for fear-of-missing-out, it was felt that blockchain can contribute to a more effective & efficient value chain benefiting all players involved in such an eco-system.
The round table closed with a networking session thus allowing for a more one-on-one sharing of opinions, experiences and business cards amongst the participants.
The Round Table was made possible by a TKI HTSM grant.