Dubai Airshow: PIB Gulf Tulip Pavilion 
The NAG was present at the Dubai Airshow from 17 – 21 November 2019. During the five show and exhibition days, the Dubai Airshow attracted over 84.000 visitors and generated sales in excess of 49,3 billion euro. The NAG and the Netherlands have a long history of being present at this important airshow in the middle east.  
The pavilion was part of the Partners for International Business programme Gulf Tulip. Currently eight companies participate in the cluster: AviaVox, Deerns, Proponent, Royal NLR, Straaltechniek, Stratagem Group, Stratagem Consulting and KVE Composites. Next to the participants, Toray Advanced Composites joined the pavilion. The pavilion's innovative design offered the companies space to have their meetings in one of two meeting rooms, away from the busy exhibition floor. In cooperation with the Embassy of the Netherlands in Abu Dhabi and the Consulate in Dubai, many meetings were held over the course of the week, providing insights, opportunities and new business cases.  
The Consul-General, H.E. Mr. Hans Sandee, hosted a networking dinner on day two of the show. It was a great opportunity for the companies and participants to engage with stakeholders, new business contacts and familiar faces, in the beautiful gardens of the residence.  
Our partner in this public-private partnership, the Dutch Enterprise Agency (RVO), visited the show and the companies on day three (Wednesday). They were impressed with the engagement of the local parties and the size and scale of the exhibition and static display.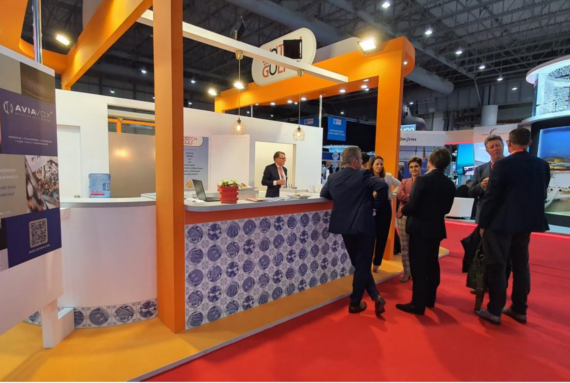 Overall the show was a great moment to engage as part of the long term strategy to increase the impact of the Dutch companies in the region. 
The Netherlands Pavilion is also mentioned in this article (in Dutch).