General Members Assembly December 12th, 2019
On the 12th of December, the 2nd  General Members Assembly (GMA) of 2019 was organized. A special thanks goes out to Twente Airport and USE Technology for hosting this meeting at the USE Technology Experience Centre, housed in a former F16 shelter. We would also like to thank Aircraft-end-of-life Solutions (AELS) for the tour around their facilities.
This GMA started with an extensive lunch at USE Technology. Members had the opportunity to catch up with each other and meet the NAG team.
At 12:30 GMA kicked off with a short welcome by René van Doorn (chairman of the board) and Eddy van Hijum (representative of the province of Overijssel). Meiltje de Groot (CEO at Twente Airport) then gave a short insight into the opportunities of regional airports after which the formal part of the GMA started led by Frank Jansen (Managing Director).
Several subjects regarding members and activities were discussed. New members were introduced, the finances of 2020 were discussed and a re-election of the Board members (Anke Matijssen & Adriaan Leyte) was held. Last but not least, Frank presented the plan of activities (national & international). You can find these activities in the activities tab on our website.
After the formal part of the GMA, the members split off into three groups to stretch their legs in a tour at the facilities of three of our members: Twente Airport, USE Technology and AELS.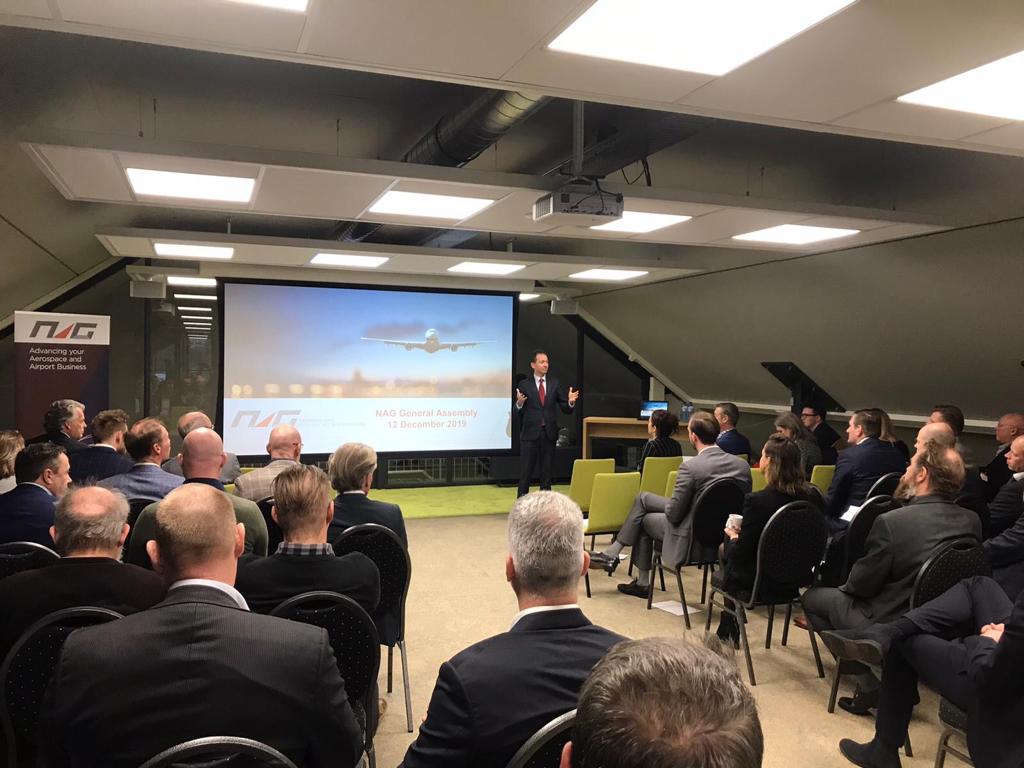 Twente Airport
Meiltje de Groot gave a tour around the airport and gave the participants the unique opportunity to walk on the 3km long runway and see the hidden f16 shelters redesigned to be offices. She also spoke about the future of Twente Airport and the opportunities that come with this.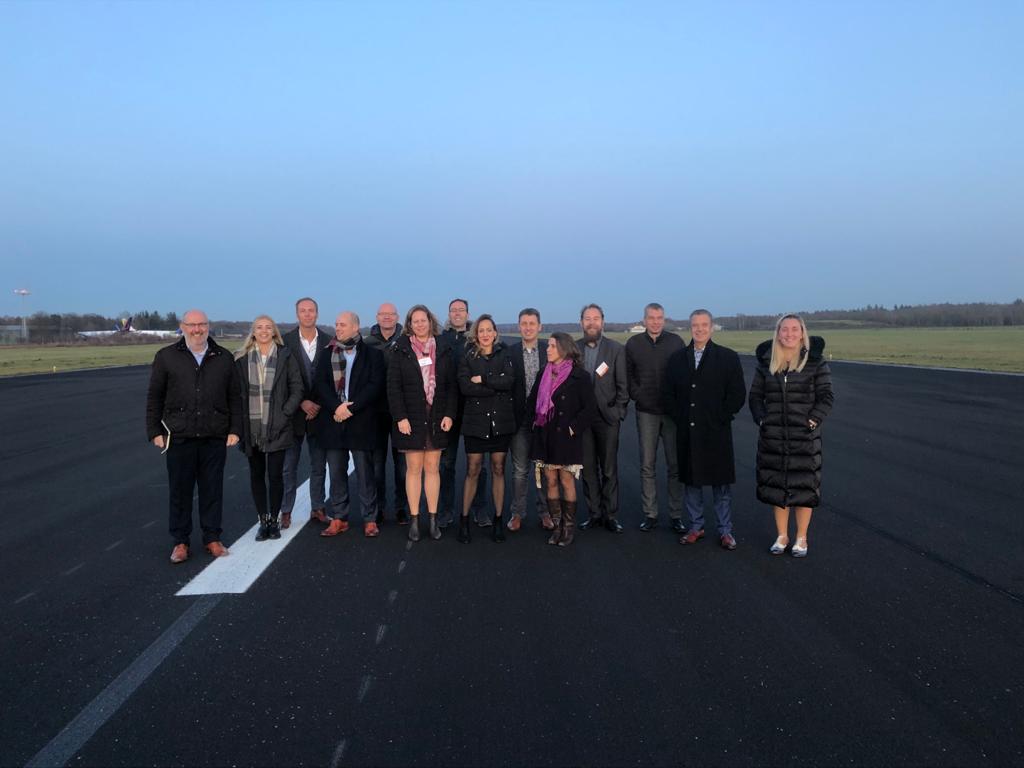 USE Technology
Sander Doves, director at USE Technology, surprised us with an innovative system for applying aircraft track lighting. They showed that no more connectors are needed to have a complete and super-fast control over the intensity and colours of each individual lamp. From their control room we could witness the simplicity with which the lights on the platform could be operated.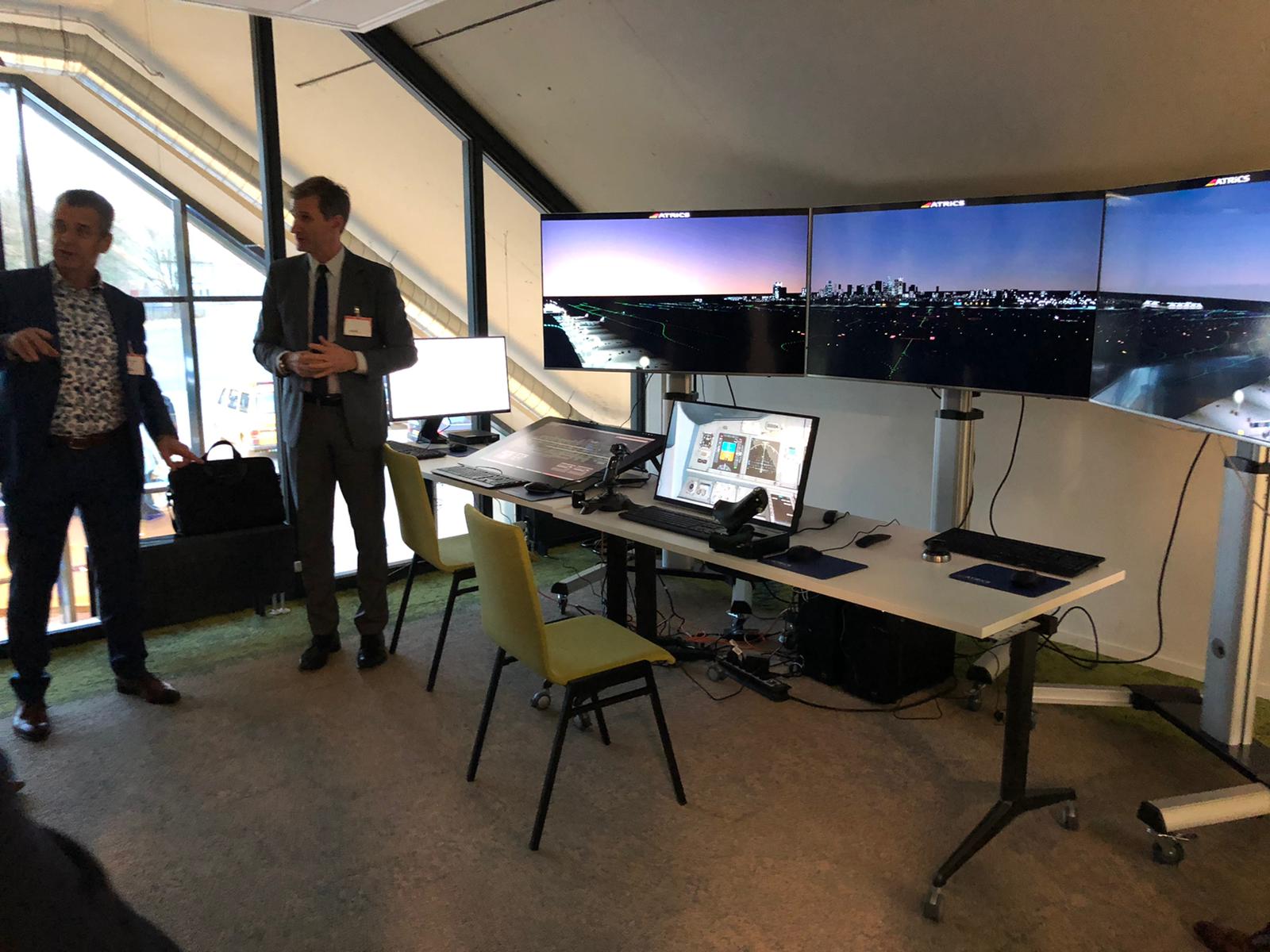 AELS
Patrick Morcus and Aafke Moleman of AELS had organized a fun and interesting quiz about the activities of AELS to start the tour off. During this quiz the participants got a lot of information about the way AELS does their business, while also showing the market opportunities and trends within this developing market. After this quiz, the participants got the chance to have a look inside an aircraft that is currently being disassembled.