Looking back: Farnborough International Airshow 2018
"To most people the sky is the limit. To those who love flying, the sky is home"
– Jerry Crawford

Last week, Farnborough International Airshow 2018 took place. The Dutch aerospace industry was well represented at our Holland Pavilion. NAG members and relations Aeronamic B.V, Aviolanda Aerospace Woensdrecht, Technobis Fibre Technologies, TenCate Advanced Composites, Airborne, NLR – Netherlands Aerospace Centre, Sun Test Systems, KMWE, Amsterdam Airport Area, Brabant Development Agency (BOM), Innovation Quarter, LIOF, NIDV, NCIM Groep, Oerlikon Metco Netherlands, ADSE and Midpoint Brabant Smart Industry were represented at our stand and had a good week.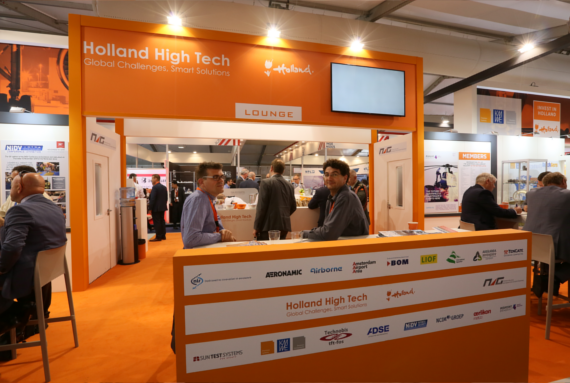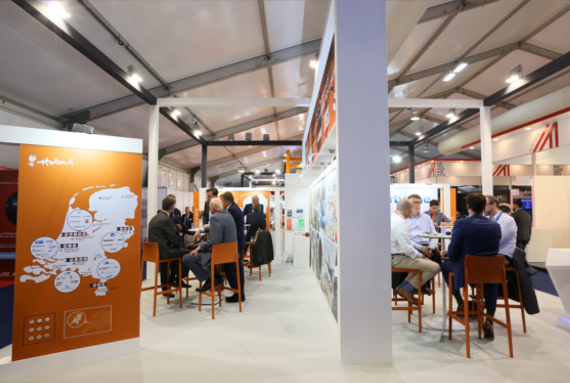 Our Holland Pavilion was again sponsored by Holland High Tech. Because of this, it was possible to create an outstanding and extensive lounge in the middle of our pavilion which was an enrichment for the noticing of our pavilion.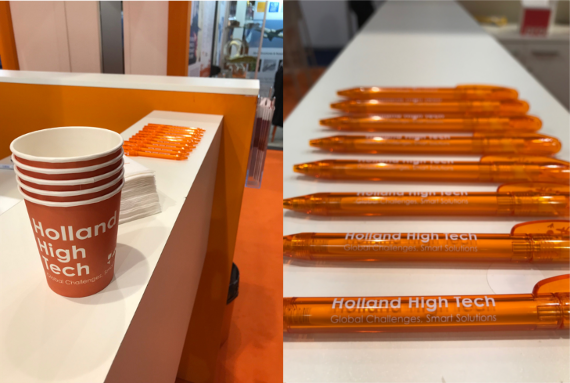 On the first day of the Farnborough International Airshow, a lot of visitors came to our Holland Pavilion, located in Hall 3, Booth 3450. This was partly due to the delicious smell of our fresh made 'stroopwafels'.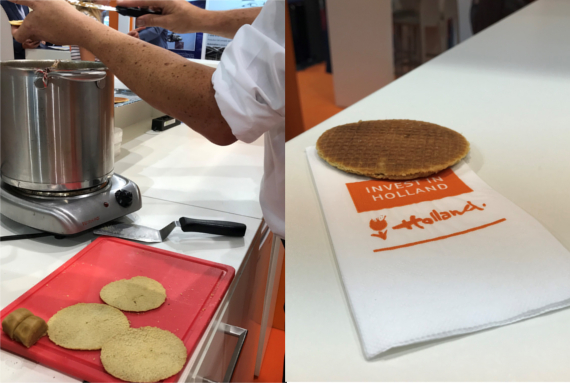 The b2b meetings with Liebherr took place at our Holland stand in the afternoon. The participating members achieved positive results with follow-up actions.
At the end of the afternoon, our lounge was available for the signing ceremony for the AMBER Rader with the Ministry of Economic Affairs, Boeing, Fokker, TNO and Royal Netherlands Air Force.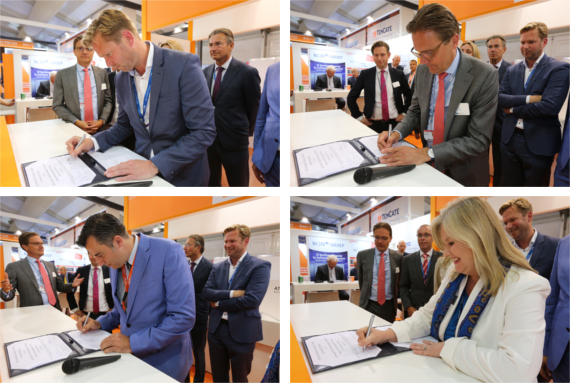 On Tuesday July 16, a kick-off meeting took place at our Holland stand with Dutch Delegations: MinEAC SG Maarten Camps, Special Envoy F-35 IP Mr. Maxime Verhagen, CMP Mr. Jan Christiaan Dicke, MinFA: Ambassador H.E. Simon Smits, MinDEF: VADM de Waard and DMO-delegation.
They also visited all our exhibitors on the stand to be informed about their products and services.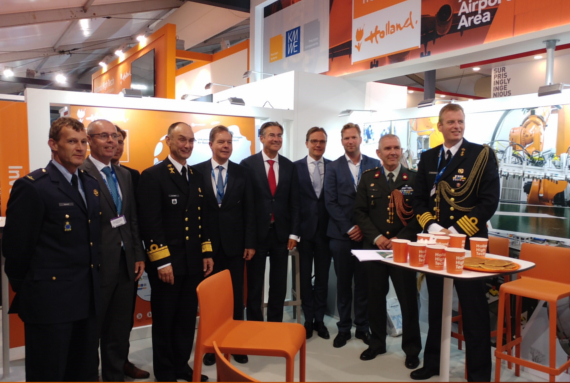 In corporation with the Dutch Embassy and Holland Hight Tech, we had the Holland Reception in the afternoon. Companies from Quebec, Canada were attending as well.
Our chairman, René van Doorn, opened our Holland Reception together with Maarten Camps, Secretary General at the Ministry of Economic Affairs and Commissioner. He expressed his pride about the growing Aerospace industry in the Netherlands.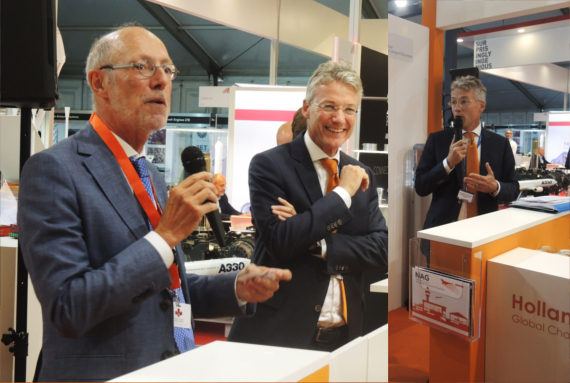 And a Holland Reception is always equipped with some typical Dutch snacks as cheese, sausage, pickles, silver onions and of course 'haring'.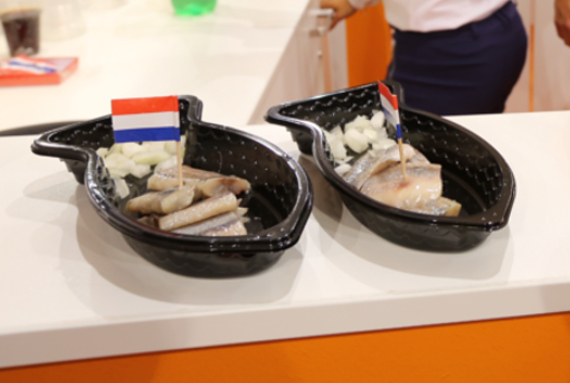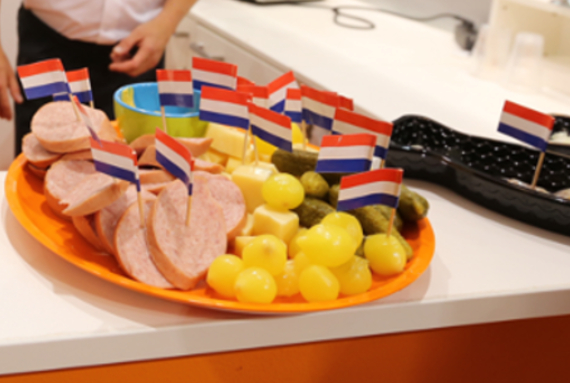 We traditionally had the NAG diner on Wednesday evening: a Hog Roast for our Dutch exhibitors and NAG members. Tasteful food, good company and good conversations made it a pleasant evening.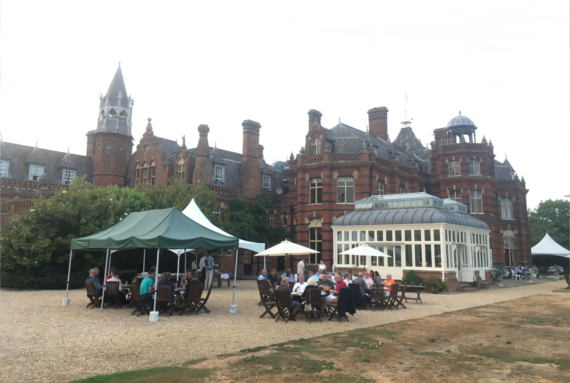 We thank all members who participated at our Holland Pavilion at Farnborough this year!